Mediaset Filed Out Suit Against the Journalist Travaglio, but the Court Orders to Indemnify the Journalist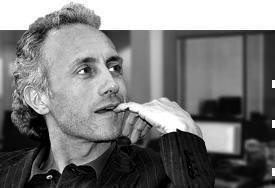 ROME -The court dispute between Mediaset, Reti Televisive Italiane (once Mediatrade) and the daily Il Fatto Quotidiano is finally over. The Civil Court of Rome has, in fact, rejected the request of the editorial team, led by the Berlusconi family, which in December 2010 had sought conviction of the journalist Mr. Marco Travaglio, his editor Mr. Antonio Padellaro and the publisher of Il Fatto Quotidiano, for an article published by Mr. Travaglio.
On September 19, 2010 Marco Travaglio reported that the former PdL MP, Mr. Giuseppe Consolo, asked to extend the authorization to proceed against MPs even in cases concerning offenses on ministerial proceedings. Mr. Travaglio wrote that "it is still unclear what the trials against B … (i.e. Berlusconi) have anything to do with it. Black funds to Mediaset concern the years ranging from the 90s to 2002, and those to Mediatrade include the following period, during which B. was in government and at the opposition, but neither Mediaset nor Mediatrade have any connection with the government or with the PDL, unless Mr. Consolo argues it is a ministerial function to control for tax fraud, false accounting and embezzlement."
Mediaset and RTI reacted arguing that the Mr. Travaglio's claims were exceeding the limits of the freedom to report and criticize, causing damage to the image of the two companies, by accusing Mediaset and RTI of establishing and/or using black funds. The court however ruled that the article did not cause any damage to the companies of the Berlusconi family, and imposed on both to pay court costs (10 thousand euro) and to pay 20 thousand euros to the defendants.

I contenuti di questo sito, tranne ove espressamente indicato, sono distribuiti con Licenza
Creative Commons Attribuzione 3.0