Wave of Insults Against the Public Tv Journalist Mr. Frittella for Critizing Grillo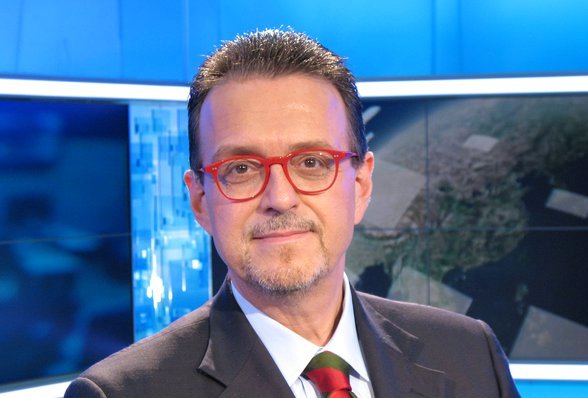 ROME – The journalist Mr. Marco Frittella, one of the most well-known anchormen of TG1, was covered with insults and threats on the web for having posted on Twitter a message in which he accused the leader of the Movimento 5 Stelle, Mr. Beppe Grillo, to treat TV operators like a "fascist." A treatment that has been reserved in the preceding days to other journalists and operators, in particular those of the public service broadcaster RAI. The secretary of the RAI union of journalists, Vittorio Di Trapani, has commented: " Italy is experiencing a constant growth of intolerance towards journalists and the information sector. Every day disturbing incidents of assaults against journalists are reported. In the past few days, Grillo sent away an operator of the TG3, a candidate to the Lower House has pointed the finger against the journalist of Raidue Ms. Monica Raucci publishing her picture and her mobile phone number on internet, some activists of an extreme-right movement have insulted the RAI journalist Mr. Marco Frittella via web, and Berlusconi has launched invectives against the Director of RaiNews24. We will not be intimidated: we will continue firmly in our work as journalists of the Public Service. And, whenever necessary, we will defend our colleagues in all the appropriate places. "
The case of Mr. Marco Frittella began when the reporter, on February 16, 2013, commented in a tweet that Grillo had sent away a RAI operator from the stage of a rally, and then, a few days later during another meeting, he called on a cameraman pointing him out to the crowd and forcing him to frame the square as Grillo told him to. When the TG1 anchorman described the gesture as "fascist", furious reactions broke out on the web: "You deserve castor oil", "For you cod liver oil is enough", "You'll see how we will kick you out of RAI ", "Look for a place in the most hidden part of Switzerland ", " We will clean sweep RAI".
As Mr. Frittella told OSSIGENO, "I replied by calling them, in fact, fascists, illiterates, fanatics who blindly defend their guru. I received many insults but many messages of agreement and solidarity too. I know how serious an issue the violence on the web has become. I am concerned for an overheating of this election".
RaiNews24. During the interview with Ms. Monica Maggioni, director of Rainews24, Silvio Berlusconi contested the questions that were being asked regarding the economic crisis and the political responsibilities, the crisis that in November 2011 led to the resignation of Berlusconi himself as prime minister. "There was no crisis, it was a big scam – he said – Italians have been cheated by journalists and their information. They were too responsible for a half-coup".

I contenuti di questo sito, tranne ove espressamente indicato, sono distribuiti con Licenza
Creative Commons Attribuzione 3.0