"I'm not Falcone's Judas." Magistrate opens lawsuit against journalist of the daily "Il Fatto Quotidiano"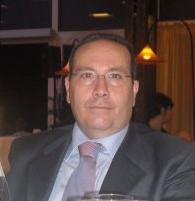 ROME – The Justice of the Supreme Court, Vincenzo Geraci, a former prosecutor of Palermo, has claimed damages for defamation, for an amount yet to be determined, against the Sicilian journalist Rino Giacalone, because of an article in which he is indicated as the person who, after the Capaci massacre, was disparagingly referred to by Judge Paolo Borsellino as the "Judas" who betrayed Giovanni Falcone. Borsellino did not point specifically to a Judas, and did not utter the name of Geraci, but since then many friends and colleagues have argued that Falcone was in fact referring to him. The magistrate however did not turned to the newspaper and ask for a correction, but appealed directly to the Court asking for a severe punishment and compensation, a response which is becoming increasingly the case in Italy.
'Il Fatto Quotidiano' published Giacalone's article on May 22, 2012, in which the journalist reconstructs a crucial historical moment of the career of the anti-Mafia judge Giovanni Falcone, who in 1988 did not become the leader of the investigative judges in Palermo because some people, against expecteations, did not vote for him. Among those who did not vote for Falcone was the deputy prosecutor of Palermo and member of the CSM, Vincenzo Geraci, the magistrate who had accompanied Falcone in Rio de Janeiro when the Mafia boss Tommaso Buscetta decided to collaborate with justice and denounce the mafia bosses who had killed his family. The decision not to vote for Falcone was reproached many times to Geraci by friends and supporters of Falcone. And the Paolo Borsellino spoke of a Judas who had betrayed Falcone, but without explicitly naming Geraci, who on the other hand has always refuted the identification and defended his right to disapprove of the promotion of Falcone.

I contenuti di questo sito, tranne ove espressamente indicato, sono distribuiti con Licenza
Creative Commons Attribuzione 3.0