Grillo's Blog threatens with lawsuit, newsroom deletes article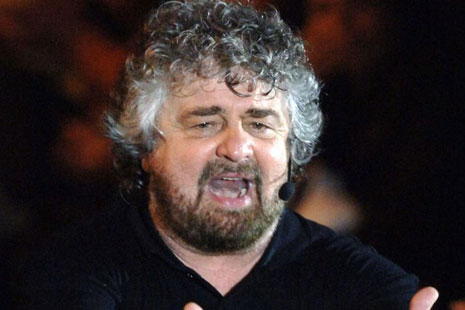 Grillo's Blog threatens with lawsuit, newsroom deletes article in which journalist refers the words of the sen. Beppe Fioroni
BOLOGNA – Even the smallest newsrooms may end up in entangled in the digital fuss and be overwhelmed by unjustified criticism and slanderous accusations spread over the web. It's the case of the online magazine 'Diritto di Critica' ("right to criticize"), which preferred avoiding trouble by deleting an article by Mr. Paolo Ribichini which has been considered acceptable, but in which the journalist, referring to the words of the sen. Beppe Fioroni (PD), has criticized the management of the public funds for communication purposes assigned to the parliamentary groups of the 5 Star Movement, and for which the blog beppegrillo.it has threatened with lawsuit.
The journalists considered themselves in the right, but did not have the means to defend themselves in court. Moreover Mr. Ribichini does not enjoy legal protection for his work.
Representatives of the 5 Star Movement have not asked for corrections or rectifications on the article, but instead reacted by publishing their opposing version on the website of the Movement, stating that "the public funds' money to the Members of Parliament are not managed by Beppe Grillo and are not used to finance his blog" in a post threateningly entitled "Slander is a light breeze" published on May 13. The text went on stating that "whoever slanders will be sued, starting from the site 'Diritto di Critica' which is hosting an article written by Polo Ribichini on May 13, 2013 in the Politics section."
"It is not the criminal aspect that worries me – replied the journalist – but the civil one. Even a small request could get me in trouble. If you have money you do not worry, but if you have a precarious contract you don't write any more. And that is why  I will not write about Grillo any more."
'Diritto di Critica' is an online magazine published by the cooperative 4Media. It is very active on social networks (followed by over 38 thousand people on Facebook), and is often tagged by pages belonging or near to the 5 Star Movement's galaxy.

I contenuti di questo sito, tranne ove espressamente indicato, sono distribuiti con Licenza
Creative Commons Attribuzione 3.0