Mafia. Double Bomb in Capaci? Magistrate Attacks Journalists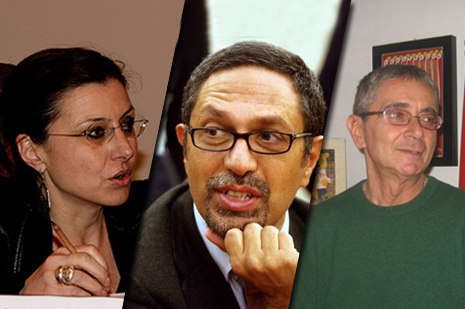 Mr. Nicola Gozzo claims that behind this hypothesis there are the "usual services" and has accused both journalists of having staged such a scene so as to publicize the book
ROME – The journalist Ms. Stefania Limiti, also the author of the successful investigative book 'L'Anello della Repubblica' ("The Ring of the Republic") in which she takes on the hypothesis that in postwar Italy besides the official secret services an occult secret service was in operation, has recently published another interesting piece of investigative journalism: 'Doppio livello. Come si organizza la destabilizzazione in Italia' ("Double level. How do you organize the destabilization in Italy").
In the book, the author aires the hypothesis that has been repeatedly expressed by the magistrate Mr. Luca Tescaroli, supporting national prosecutor of the National Anti-Mafia Directorate (DNA), who has claimed that "in Capaci there were two bombs: one placed by the Mafia, as clearely and adequately described by the penititi (informers); the other specifically arranged so as to ensure a great explosion in order to transform a mafia killing into a terrorist attack with very different consequences. This is the double-level attack of Capaci."
And as the journalist added: "this thread of enquiry, however, has not been followed by investigators, although recently the hypothesis of external competitors to the mafia has been reconsidered and supported by elements that have emerged on the scene of the attack."
The book, which was released in late April, was anticipated by the weekly 'Il Venerdì di Repubblica' four days before the investigating magistrates of Caltanissetta would order a series of arrests against suspects who were already in prison.
The article of 'Il Venerdì' angered the Mafia magistrate of Caltanissetta, Mr. Nicola Gozzo, who claims that behind this hypothesis there are the "usual services" and has accused both journalists of having staged such a scene so as to publicize the book, with the risk of diverting the investigation. Ms. Stefania Limiti has dubbed such statements as "slanderous accusations", while Mr. Pietro Melati, author of the article on 'Il Venerdì', has appealed to the right of journalists to carry out investigations to gather evidence and testimonies which are not limited by the official directions indicated by the prosecutors nor by the results of such investigations.

I contenuti di questo sito, tranne ove espressamente indicato, sono distribuiti con Licenza
Creative Commons Attribuzione 3.0