Ischia Award to Mexican journalist threatened with death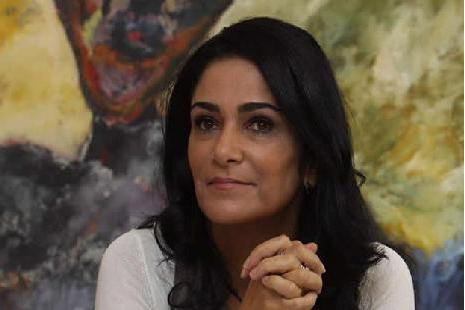 The 2013 Ischia Award for Human Rights went to Lydia Cacho Ribeira, threatened with death for reporting a web of pedo-pornography
Lydia Cacho Ribeira, Mexican journalist, writer and activist is the winner of the 35th edition of the Ischia Award for Human Rights. After publishing in 2005 her book "The demons of Eden", where she reported a pedo-pornographic web, running under the Mexican authorities' eyes, the journalist was repeatedly mistreated and threatened with death both via e-mail and by phone. She was then charged with defamation and arrested in December 2006. Some press agencies published the recordings of some conversations between government officers and showed that the Mexican authorities were involved in the threats against Cacho Ribeira.
Among the first people who showed solidarity with her and who answered the appeal made in July 2011 by Salvagente, the network for the non-violent defense of people at risk, there was Roberto Saviano. The writer, who is living under constant police protection because of the threats against him, declared: "She's an example for those who want to be journalists (…) a brave woman who suffered prison and tortures (…). She informed where there was no information and she bravely exposed herself to high risks reporting criminal businessmen and powerful politicians. The power of her actions is universal because wherever the State is weak there is space for illegality (…)".
The theme of the International Ischia Award for Journalism this year was "Duty to inform, right to know". Besides Lydia Cacho Ribeira other awards went to: Francesco Guerrera, chief reporter of the Wall Street Journal, Lilli Gruber, anchorwoman of the daily TV program Otto e mezzo on La7 channel, Emanuela Audisio of La Repubblica, Franca Giansoldati, vaticanist of Il Messaggero, Alessandro Di Meo, photojournalist of the Ansa agency, Isabella Bufacchi of Il Sole 24 Ore, Vincenzo Mollica and Luciano Onder of Rai tv. The awards ceremony is scheduled from 4 to 6 July.
Tradotto da Silvia Cuomo

I contenuti di questo sito, tranne ove espressamente indicato, sono distribuiti con Licenza
Creative Commons Attribuzione 3.0