Threatening envelope signed by the "Red Brigades" to the editor-in-chief of Libero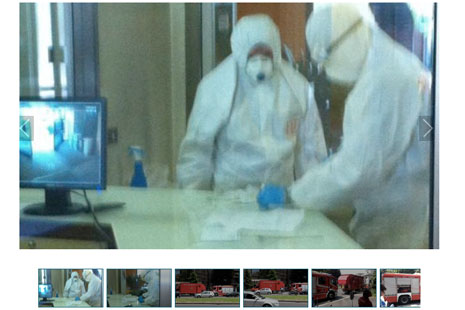 Delivered at the newspaper office of Libero in Milan. Anthrax risk excluded. Expressions of solidarity from the National Press Federation and politics
An envelope containing a white powder arrived on 5 June at the newspaper's office of Libero in Milan. The letter was sent from Milan and addressed to editor-in-chief Maurizio Belpietro. On the inside, a paper sheet with the signature and logo of the Nuove Brigate Rosse (New Red Brigades, a terroristic group of extreme left) and a threatening hand-written text against politicians and indications about the lethal effect of the powder: "This sugar contains a toxic substance".
The letter, arrived at the reception, was reported to the police that intervened immediately. The exams excluded that the substance was harmful.
On 27 May similar envelopes had arrived at the office of Il Giornale and Il Corriere della Sera. Some employees of Il Giornale were brought to the hospital for suspected anthrax contamination but it turned out they were fine. Other envelopes containing a powder which was later revealed to be harmless were delivered over the last days to the offices of Sicilian newspapers Il Giornale di Sicilia in Palermo and La Sicilia in Catania, while in the streets 5 Star Movement's leader Beppe Grillo attacks some journalists and the City Council of Marsala claims 50 thousand euros from the editor-in-chief of the online newspaper marsala.it, Giacomo di Girolamo.
"Full solidarity" with Belpietro was expressed by the National Press Federation and from the politics. The Federation states that this is "a new criminal attack to information, the last of a long series of abuses, vexation and threats coming from the organized crime, from criminal publishers and questionable politicians".
And the Sicilian Order of Journalists expresses, in a note, its preoccupation. "The attacks to information and to journalists are serious and continuous, these days in Sicily. Our profession is under attack, just when newspapers have to face the crisis of advertisement and sales and the publisher's cuts. Independent, free and pluralist journalism is a guarantee of democracy for our country".
Tradotto da Silvia Cuomo

I contenuti di questo sito, tranne ove espressamente indicato, sono distribuiti con Licenza
Creative Commons Attribuzione 3.0