Bologna. Computers and movies stolen from Rai TV investigative journalist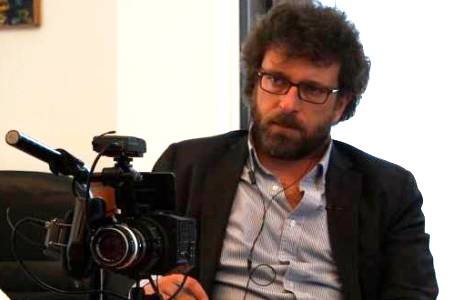 "I can't work anymore, my legs have been cut off" said Alberto Nerazzini, mafia reporter in Italy and CanadaTwo cameras, five computers, microphones, and sophisticated editing equipment. The thieves took all of these tools of the trade from the house of Alberto Nerazzini, 40, a freelance journalist who made some of the most important investigative reports for the weekly news show of the Italian public broadcast Rai TV "Report", directed by Milena Gabanelli.
Money, a motorbike with the key, and other goods were not touched, nor was equipment belonging to another journalist who shared the house with Nerazzini.
The theft, which has the markings of a warning or a mafia-style intimidation, happened the night between 13 and 14th of July, in the semi-detached house rented by the two reporters outside Bologna.
The thieves probably entered through a window, from the back of the villa, which borders a field. The door that leads to the garden was also found open, and outside, on a small table, a laptop was found abandoned by the strange thieves.
Nerazzini discovered the theft when he returned home, at about 11pm and immediately called the police.
In addition to the concern for what seems like an ominous warning, there is also an economic damage, for the theft of goods worth tens of thousands of euro.
"I can't work," said the reporter to the online newspaper bologna.repubblica.it. "If they wanted to cut off my legs, they have succeed. I'll start again, but I need time. In those computers I had all my work of the past few years."
In 2002, Nerazzini's house in Rome was damaged by fire, the cause of which has never been determined.
Not long ago, the reporter filmed a trial of 'Ndrangheta (the local mafia) in the town of Locri, in the southern Italian region of Calabria. During the filming relatives of the accused shouted to Nerazzini to shut off the camera.
At the end of June, a Canadian television station broadcast Nerazzini's investigation of the ramifications of the 'Ndrangheta in Canada. Last month he was working on another delicate investigation.

I contenuti di questo sito, tranne ove espressamente indicato, sono distribuiti con Licenza
Creative Commons Attribuzione 3.0