Defamation. Del Frate, "I renounce to prescription"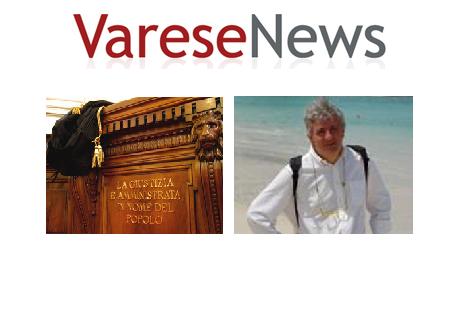 The journalist, now sentenced to 16 months in prison and to pay a fine of 120,000 euro, had accused the council of Morazzone (Varese) of racism
Claudio Del Frate, columnist for the Corriere della Sera, convicted of libel of one year and four months' imprisonment and to pay a fine of 120,000 euro, will waive the requirement and will propose appeal. It is an exemplary sentence that comes in the days when the reform of criminal defamation is being discussed in Parliament.
The prosecutor had asked the reporter to a fine of one thousand euro, for an "opinion that goes beyond the right to criticize, both with regard to the expressions used, and for the contents shown": Del Frate had in fact blamed on the newspaper online Varese News, the town of Morazzone (Varese) for choosing to grant the "bonus baby" only to the children of European parents.
Then judge Ottavio D'Agostino was more severe: he issued an immediately enforceable for the payment of 120 thousand euro. "Basically they can come tomorrow to ask me a salary," says Del Frate, who does not understand the reasons, he said, put forward by the court for a penalty so serious.
WHY THE CONVICTION – The offending articles commented on the decision of the town to grant the one-time contribution of 500 euro for each new born, but on the condition that both the child and at least one parents were resident in Morazzone at least since 5 years and demonstrate their own "ab origine" Italian citizenship, Swiss or one of the countries of the European Community.
THE COMPLAINT AND CONVICTION – The mayor of the town in that time, Carlo Cremona, leaned immediately libel suit, together with the commissioners Ambrogio Mazzucchelli and Matteo Bianchi (the current mayor). After seven years, a few days ago the decision at first instance came, with the heavy sentencing of the journalist and the decision of sending the case to the attorney to determine whether there is also the crime of slander.
SOLIDARITY – The journalist has received in these days messages of support from colleagues and from Varese News. "I also informed the Association of Journalists of Milan. They gave me advices and told me that the Council will meet shortly to discuss my case.
For the moment, however, Del Frate has faced alone, paying on his own the legal protection, a court case that leaves open one of the biggest problem in this reform of defamation: the possibility of imposing economic sanctions to reporters essentially unlimited. Although the reporter could actually benefit from the abolition of imprisonment, in fact, remains to pay compensation of 120 thousand euro. An amount, it is easy to understand, well over the potential economic of the journalist and unequal compared to the case.
Tradotto da Rossella Ricchiuti
Leggi in italiano: Diffamazione. Del Frate, "rinuncio alla prescrizione"

I contenuti di questo sito, tranne ove espressamente indicato, sono distribuiti con Licenza
Creative Commons Attribuzione 3.0