Defamation. Many gaps in the reform that Chamber propose to Senate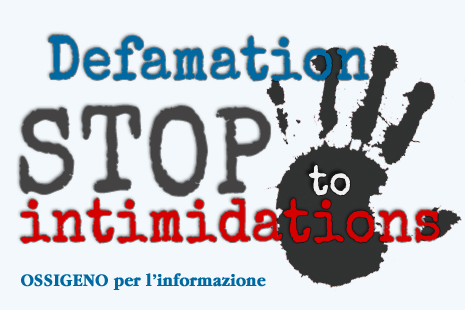 It cancels prison for journalists but economic sanctions are too high.  Commentators emphasize their disappointment: this is only a small step in a process
In a session of four hours, The Chamber of Representatives has overwhelmingly approved with 308 votes in favor, 117 against and 8 abstentions a significant reform of the law on the crime of libel . The parliamentary and Sel M5S voted against . The main change is the removal of the prison from the list of sentences that judges can impose as fines to journalists guilty of defamation. To enter into force the new legislation will have to be discussed and approved by the Senate , which can modify its contents , in whole or in part.
The first comments highlight that goes a step further expected by many years in the right direction. At the same time the commentators emphasize their disappointment. They say that this is only a small step in a process that requires other actions of Parliament. In fact, the text should rule as many aspects of the matter and in particular does not create the necessary deterrent (which some members had proposed ) to prevent the easy use of intimidating criminal complaints and lawsuits for damages , which in Italy for years been the form more widespread and intimidation , and also the least risky .
In addition, the libel , in the absence of further action , it will remain a crime : the decriminalization sought from Europe and the United Nations was not even taken into consideration. In addition, the economic sanctions that replaces the sentence of imprisonment is high and is not commensurate with the economic capacities of journalists and newspapers ; also remains the possibility of prosecuting journalists at the same time by the criminal courts and in civil courts and ask for unlimited sums by way of compensation.
Was rejected the proposal of Sel M5S MPs to predict an economic sanction for those who make use preposterous of these claims for damages.These and other negative aspects overshadow some positive innovations introduced which will be discussed separately.
Read also in Italian: Diffamazione. Cosa non prevede la riforma che la Camera trasmette al Senato

I contenuti di questo sito, tranne ove espressamente indicato, sono distribuiti con Licenza
Creative Commons Attribuzione 3.0