Defamation. At last the Parliament abolish prison for journalists, but the threats remain. The comment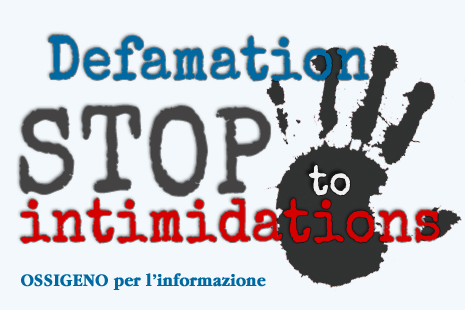 The reform of the press law approved at first reading in the House of Representatives only responds in part to the problems and solicitations of Europe
It is a pity that the Chamber, innovating a press law that dates back to 1948, has wasted the great opportunity that it had to eliminate, with the prison, the other rules that make Italian journalists weak and helpless compared to those who threaten them or who use in a blackmailing way  lawsuits and damages. It's a shame. But it is also a reflection of a political culture that wants free journalists but not too much.
The bill abolishes the prison for journalists convicted of libel. It is a big step forward. In this way it will fall the norm rather uncivilized under Italian law against the professionals of information. Unfortunately it's not enough. The Chamber has made only a part of the journey required to reinsert Italy in the ranking of countries where the press is free, not "partially" free. It is hoped that the Senate will add measures that are missing.
According to the rules approved today in the House, the journalists will not risk anymore to go to jail, but the defamation will remain a criminal offense. The decriminalization (which is very different from the elimination of prison and this is what the Council of Europe, the OSCE and the United Nations ask Italy), was not taken into consideration.
Instead of prison, there will be economic sanctions and reimbursements. Too bad that these alternative sentences have not been commensurate with the economic potential of the journalist, as requested by Europe. Too bad that the journalist may be requested, as in the past, unlimited punitive damages. Too bad that this continues to prevent any liability insurance category. Too bad that the proposal to create a deterrent allowing civil courts to penalize those that ask damages without the economic well-founded reasons, has been rejected.
Tradotto da Rossella Ricchiuti

I contenuti di questo sito, tranne ove espressamente indicato, sono distribuiti con Licenza
Creative Commons Attribuzione 3.0