Lombardia: threats to a journalist of Milanosette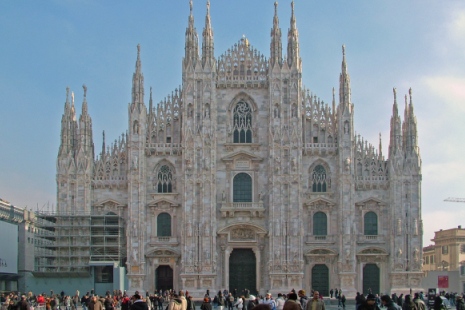 He received threatening phone calls after publishing an article about the relationship between the head of the communication office of Forza Italia and the Clan of Flachi
"We know who you are and where you live. Beware": these are the words that journalist Ugo Rossi, collaborator of Milanosette, the local newspaper of area 9 of Milan, heard repeatedly for days. The threatening phrases reached him by means of anonymous calls but also by the ring of the door bell at night. And more, a man takes pictures at his intercom and runs away after being observed. As for the threats, there is no certain suspect at the moment.
THE STORY TOLD BY THE JOURNALIST – Among other topics, Rossi took care of a delicate subject lately, as himself declared to Ossigeno. "It all began few days after I published an article on the Milanosette of October, entitled Forza Italia-Buonocore-Iseo", he explains. I reported in the article that the comeback of Forza Italia, launched among others in the historical headquarters of Viale Monza in Milan, was sponsored also by Massimiliano Buonocore, the new head of communication of Forza Italia", the journalist states. "I have heard that this name appears in some enquiries held on 'ndrangheta this year in the region of Lombardia", he adds.
With regard to this issue, the journalist wrote in his article the following: "There has never been made an inquiry on Buonocore but he is likely to be very close to the clans according to Judge Giuseppe Gennari, who, at the end of the preliminary investigations, declared: 'Max Buonocore is one of the main channels of the clan Flachi. He is one of those people who allows criminality to participate to the political and economic life of the town under cover. An excellent ID card'".
The relations between Buonocore and the clan Flachi emerged during an enquiry of the magistracy concerning an intentional fire put at the Ripamonti sports facilities of via Iseo two years ago. The sports centre has been seized due to an infiltration of the mafia clan Flachi, as Rossi wrote in his article: "All the acts of the process were meticulously reported" the journalist states. "I made the commissary's office of the Comasina neighbourhood privy to the matter. They explained this is the typical way of threatening of the mafia, which will not sue you nor ask for rectification" he adds.
SOLIDARITY – The colleague received support from the Order of Journalists of Lombardia: "Journalists writing for a neighbourhood newspaper are more exposed in comparison to other colleagues working for newspapers having sound editors and better custody. For this reason, the threats addressed to Ugo Rossi are even more regrettable. The Order of journalists of Lombardia is supervising the case attentively and will make any necessary step, with the aid of the law enforcement agencies and institutes, to confer the just safeguard to the threatened colleague.
The regional Democratic Party, the Sinistra Ecologia e Libertà Party of Milan area 9, Radio Popolare, the local newspapers and many citizens expressed their encouragement to Rossi.
Tradotto da Filip Teodoreanu

I contenuti di questo sito, tranne ove espressamente indicato, sono distribuiti con Licenza
Creative Commons Attribuzione 3.0