Libel: Journalists accused by prosecutor have been acquitted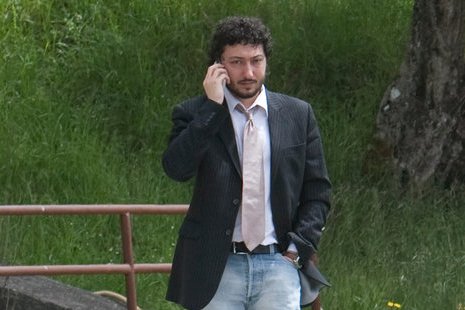 The former editor of the Quotidiano della Basilicata and the journalist Mr. Fabio Amendolara have been acquitted. They reported from the contents of a post by Mr. Marco Travaglio
The Court of Cosenza found that "there is no case to answer" and acquitted the former editor of the Quotidiano della Basilicata Mr. Paris Leporace and the journalist Mr. Fabio Amendolara (now at the daily Gazzetta del Mezzogiorno) from the charge of aggravated defamation against the then Attorney-General of Potenza Mr. Vincenzo Tufano, for an article published by the newspaper on January 31st, 2008 .
Mr. Tufano had asked, through his lawyers, compensation of approximately €130k, feeling damaged by the article titled Inaugurazione dell'anno giudiziario vista da Travaglio. Ancora Tufano, incredibile (Opening of the judicial year as seen by Marco Travaglio. Tufano again! Incredible). The piece was not signed and it referred to an article published by journalist Marco Travaglio on his blog, by explicitly stating the source.
"At the end of the investigation, I asked to be seen by the public prosecutor, who however did not call on me", Mr. Amendolara told Ossigeno: he has been threatened several times in various forms in the past (see here and here). After sending a memo, in which he claimed not to have written the piece and pointed at Mr. Marco Travaglio to be a likelier culprit, the reporter was indicted, along with his editor.
Mr. Leporace on the other hand defended himself by explaining that he had "exercised freedom of the press: all I did was to take the opinion of Mr. Marco Travaglio as expressed on his blog relative to the inauguration of the judicial year in Potenza. No judgment was made on the then Attorney-General, nor was any comment made for want of offending him in any way", he said to the ANSA news agency.
He continued: "I went to the preliminary hearings and I gave spontaneous statements. Here I again argued that it wasn't me to have written the piece, but just titled it (although the title was not being challenged)". Regardless, the judge decided for the continuing of the debate.
"Fortunately, at the first hearing, the truth already came out when the carabiniere who held the investigations explained how the author of the piece had been identified. In his own words: 'We sent a request to the newspaper's editor for the identity of the author of that article. No further verification was done'. The prosecutor asked for an acquittal, but it took five years and several trips from Potenza to Cosenza [for the story to end well]" the reporter said.
The decision came on November 8th after two hours of deliberation. Asking for the acquittal of the two journalists, it has been the public prosecutor Ms. Donatella Donato.

I contenuti di questo sito, tranne ove espressamente indicato, sono distribuiti con Licenza
Creative Commons Attribuzione 3.0