Libel. Sentenced to 7 months a reporter of Il Giornale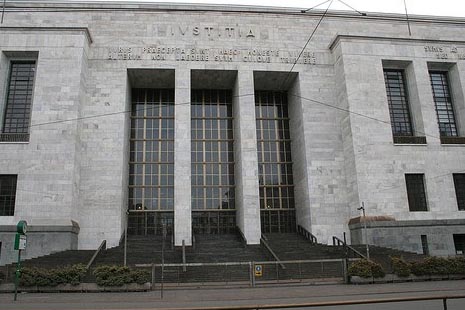 Sentenced without parole in the first degree. Mr. Luca Fazzo has called a man an "inveterate cocaine addict". Mr. Siddi commented
The reporter of Il Giornale Mr. Luca Fazzo was sentenced by the Court of Milan to seven months in jail and a fine of 12 thousand euros in reparation damages for the crime of aggravated defamation. The Lombard newspaper has announced this on its website. The sentence does not provide for conditionality but, this being a first-degree judgment, it is not enforceable immediately.
The journalist was sued by a man involved in an investigation by the Milan Prosecutor's Office on the sale and consumption of drugs in nightclubs in the city center. On July 27th, 2010, in an article on that investigation, Mr. Fazzo called this person an "inveterate cocaine addict", following statements made by the same person to the magistrates (READ the report on the website of Il Giornale).
On December 2nd, however, the Court of Milan found Mr. Fazzo guilty and decided for him to be detained, despite the invitation made by the Prosecutor in Chief Mr. Edmondo Bruti Liberati to avoid convictions of this kind unless in exceptional circumstances.
FNSI – The Secretary General of the FNSI Mr. Franco Siddi, said that "the condemnation of the colleague Luca Fazzo, police reporter of Il Giornale, arouses discomfort, bewilderment and perplexity. All the more so when seven months in prison without parole for the crime of libel have been handed down and the reasons for such a decision are as yet unknown. First-degree judgments, such as this condemning Mr. Fazzo, can be appealed against and we are indeed confident in a timely reform of the judgment".
Mr. Siddi has furthermore added, "The police reporter from Il Giornale merely quoted known and certified documents, contained in the minutes of the Judiciary. It is necessary to understand whether it is possible to accomplish the crime of libel only for disclosing known and acclaimed facts. No right to be forgotten can be invoked to justify a conviction so heavy only for reporting the facts and pleadings of the proceedings. Once again, yet another act of injustice is a bad act for the Judiciary, which still does not take any account of the repeated interventions by the European Court of Justice, which considers the imprisonment practices for press offenses disproportionate. This is still a case that requires the legislator to intervene without delay to clear from our laws those norms that do not meet the values of a mature and democratic society".

I contenuti di questo sito, tranne ove espressamente indicato, sono distribuiti con Licenza
Creative Commons Attribuzione 3.0