New threats against Mr. Lirio Abbate of L'Espresso: "He was being followed"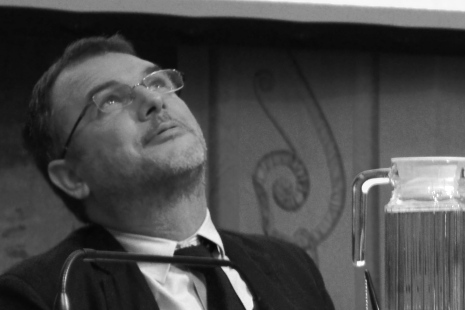 Investigations have begun in Rome in July following a warning. Who was following him has been arrested in the past few days. The journalist is under protection since 2007
The Antimafia Prosecutor's Office of Rome is coordinating an investigation, started last July, on a criminal project for hitting the journalist of the weekly L'Espresso Mr. Lirio Abbate. The facts have been uncovered by the daily Il Fatto Quotidiano (with an article by Mr. Marco Lillo) and the website of the news agency for which Mr. Abbate is working (article by Mr. Giovanni Tizian).
The investigation was initiated after a report to the police revealed that an man of Albanian nationality had the task of following the reporter. As Mr. Tizian writes, the investigators "connect the threat to the journalistic investigation on the criminal power in Rome concerning Mr. Michele Senese and Mr. Massimo Carminati," referring to a reportage titled I Quattro Re di Roma (The four kings of Rome), published by Mr. Abbate in December 2012, in which the structure of organized crime in the capital was laid out.
The man suspected of following Abbate was arrested on October, 29th along with twelve other people, by order of the Antimafia prosecutor of Naples in an investigation of the Casalesi clan. The clan would have used the Albanian citizens to impose their own slot machine dealers in Ostia and Acilia.
THE PRECEDENTS – As Ossigeno witnessed in the past, this was not the first threat to the Sicilian journalist: in 2007, a bomb was placed under his car when already Mr. Abbate, who was working for ANSA news agency, was placed under protection following a number of serious threats from the Mafia.
SOLIDARITY – "This is the proof that when you inform accurately and courageously, especially on the perverse relationship between politics and criminality, you risk a lot, but you strike at the heart of occult power", was one of the comments to the story published on the website of L'Espresso. Since he has been under protection, "Lirio Abbate has carried out his work as an investigative journalist without any influence and in complete independence and freedom. The Management and the Editors of L'Espresso, while expressing nothing short of their full support and solidarity, wish to thank him sincerely and affectionately."
The Order of Journalists of Sicily too has expressed solidarity with the journalist. "We are confident that Lirio will not change one iota of his professional activity and his way of working, and will indeed engage even more, backed by the knowledge that many fellow Sicilians are near him", the Order wrote.

I contenuti di questo sito, tranne ove espressamente indicato, sono distribuiti con Licenza
Creative Commons Attribuzione 3.0