Threats. Mr. La Rue (UN) to Italy: a law to protect journalists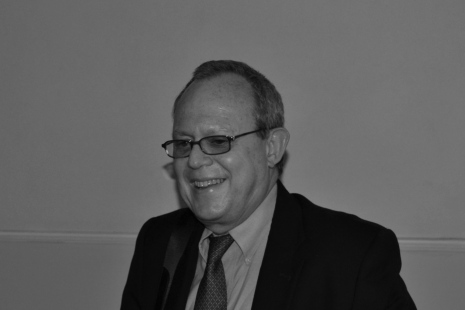 The "Special Rapporteur" stated: "I agree with the proposal of the President of the Senate Mr. Grasso, an ad hoc legislation is required"
ROME – "The President of the Senate Mr. Peter Grasso is right, and I agree with his proposal", Mr. Frank La Rue, the "Special Rapporteur" of the UN for the protection and promotion of freedom of opinion and expression, told journalists at the end of his mission in Italy begun on November 11th. Mr. La Rue, furthermore, at a press conference called on Parliament to pass an ad hoc law to protect the work of journalists and punish behavior that hinders the freedom of information.
THE PROPOSAL – "During my visit I heard the testimonies of journalists and social communicators who have suffered threats, intimidation and attacks in the exercise of their profession, and I deeply regret that, in many cases, the threats and attacks against journalists remain unpunished" Mr. La Rue added.
"As such, I welcome the proposal made by the President of the Senate Mr. Pietro Grasso in December 2012, when he stressed the need for an ad hoc law to punish anyone who hinders the exercise of freedom of information."
Mr. Grasso's proposal to which Mr. La Rue was referring to was made on the 11th of December 2012 in the Senate's Nasiriyah Hall in a conference organized by Ossigeno. The idea is to create a legal instrument capable of actively protecting the exercise by journalists of the rights enshrined in Article 21 of the Constitution, while protecting the same article from attempts to limit it and the citizens' right to be informed from being damaged.
"I fully agree with such a statement, and I urge Parliament to pass a law introducing the crimes of intimidation, threat, harassment and violence against journalists and social communicators."
LOW SALARIES – Mr. La Rue also said that lawmakers should adopt urgent measures to protect journalism, which is being damaged by low compensation schemes. The low pay is in fact one of the reasons for the weakness of journalists that lessens their work. "I learned with dismay how journalist are extremely poorly remunerated for their work", the "Special Rapporteur" added. "I would recommend, therefore, the introduction and application of urgent measures in this regard, including tariffs for an equitable compensation. A system should be set up, which would have to be regularly reviewed and updated, and be indexed to cost-of-life metrics."

I contenuti di questo sito, tranne ove espressamente indicato, sono distribuiti con Licenza
Creative Commons Attribuzione 3.0