Apulia. Mr Foschini (La Repubblica) blacklisted on Facebook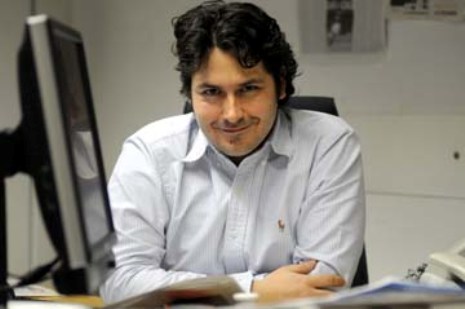 A photo of the journalist from the Bari offices has been published by a former senator, who invited him to account for his work. Protests of the Order and Assostampa
Mr Giuliano Foschini, a reporter for La Repubblica Bari, has been blacklisted on Facebook, with the publication of his photos and an invitation to the social network users to stop and ask the journalist to account for his work.
The decision of the lawyer and former centre-right senator, Mr Ettore Bucciero, to negatively comment an investigation Mr Foschini published on the local pages of La Repubblica, has sparked controversy and prompted many to express solidarity to the reporter.
THE INVESTIGATION – In his articles, the reporter informed readers about some of the fees received by the former director of the public company Aeroporti di Puglia, Mr Domenico di Paola, now the center-right candidate for mayor in the next election. Mr Bucciero reacted by posting on his Facebook profile a picture of Mr Foschini followed by a list of explanations and comments.
"It's the first time I've seen one of my photos used in such a context – the chronicler told Ossigeno – and the thing that most surprised me was the total lack of solidarity expressed by the political wing to which the senator belongs. It's not the first time, and these things are part of the game. But this episode struck me particularly because I felt that something more than mere intimidation has been going on. It seems more like fascist methods are being used."
THE REACTIONS – Immediately, the national union (FNSI) and the Regional Order of Journalists have taken up the defence of the reporter of La Repubblica. As Mr Valentino Losito, president of the regional order, says: "the photo (subsequently removed by Mr Bucciero) of our colleague seems to want to incite a lynching and recalls the lists of proscription. Even the lawyer Mr Bucciero must have thought the same, for he too decided to remedy by withdrawing the photo. Our colleague, Mr Foschini, was just doing his job. Those who believe that the revelation of a fact is considered a favour when it relates to a party it supports, or to investigative journalism if, on the other hand, it attacks an opponent party, should desist."
As the Order reiterated: "we are witnessing an attack all the more serious because it is expressed by a man of the law and of the institutions, Mr Bucciero being a senator of the Republic." And, as Mr Losito added: "it is difficult to understand the violence of his statements, most unbecoming when it comes to the indiscriminate mudslinging on all journalists."
The national union and the association Articolo 21 of Mr Giuseppe Giulietti, who spoke of "an attack on the freedom of the press", also stigmatized the episode, which the reporter discovered after being informed by some family members.
"The public invitation to stop and ask Mr Foschini to account for his work – said the vice president of the Puglia Assostampa Mr Mimmo Mazza – is a very serious act of which Mr Bucciero is assuming all responsibilities for what may happen. From the height of his presumption, Mr Bucciero then even drafted a handbook for journalists and aspiring reporters. A Decalogue that is good only for a social network conversation. The unique and unified union of journalists in Puglia warned the former lawmaker Mr Ettore Bucciero to desist from continuing the campaign against journalists, has expressed solidarity with his colleague Mr Giuliano Foschini, and invited all colleagues from Apulia to continue in the daily efforts to provide citizens with full information on how the public institutions of our region are administered."
OTHER CONVICTIONS – However, the same journalist of La Repubblica, recounted on his blog that the Court of Rome has recently convicted him of libel. As he writes: "according to a judge of the Court of Rome I had supposedly defamed Mr Paolo Stancarone. He is the art dealer who for years has teased the citizens of Bari presenting phantom buyers. In an article of the 30th of September 2009, published in the sports section, I reconstructed the farce of Mr Tim Barton, the penniless millionaire, and talked about Mr Stancarone and Mr Mora (their names were in parentheses, and the passage was an indentation) defining them as 'characters with a series of corporate failures in their résumé'. The reference was, of course, to the endless and inconclusive negotiations. But Mr Stancarone understood it as a reference to the company in the sense of the joint stock company, the corporation."
The reporter tried to clarify what he meant the next day. "For Mr Stancarone it was not enough and filed a complaint. The judge, after four years, has sided with him and condemned me to the minimum sentence: according to the judge the references made were unclear, and the following clarifications were insufficient. Now we will appeal and see how it goes."
"I was able to overcome unscathed searches and civil cases, pissed starlets and ominous entrepreneurs – the reporter writes – and yet here it is: a 300 euro fine and a non-mention. I'll admit its nothing serious, but I cannot hide that it quite bothers me."

I contenuti di questo sito, tranne ove espressamente indicato, sono distribuiti con Licenza
Creative Commons Attribuzione 3.0