Legal Action. ENI to sue Report after episode on the Shalabayeva case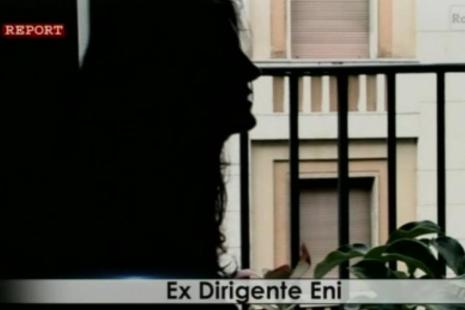 The company cited the RaiTre TV programme after the episode of November 25th, dedicated to the expulsion from Italy of the family of the Kazakh dissident Mr Ablyazov
ENI has announced that it has sued for defamation the TV show Report, an investigative journalism programme aired on RaiTre. The legal action followed the episode of November 25th, in which an interview was aired of an anonymous company executive who spoke of a direct involvement of the energy multinational company in the expulsion of the family of the Kazakh dissident, Mr Ablyazov.
In the lawsuit, filed by the lawyer Mr Carlo Federico Grosso, the investigating prosecutor is Mr Eugenio Albamonte, who is already engaged in the investigation of the Ablyazov case.
THE CASE – Ms Alma Shalabayeva and her six-year-old daughter Alua, respectively wife and daughter of Mr Mukhtar Ablyazov (a Kazakh banker and dissident currently detained in France on charges of embezzling billions of euros to the Kazakh bank BTA) were taken from a villa in Rome on May 31st last year during a police operation. They were then expelled from Italy and returned to Kazakhstan. Mr Ablyazov, meanwhile, managed to escape before being captured in Cannes.
The reason for the expulsion was that Ms Shalabayeva was, supposedly, carrying a false passport. The case, however, had by now gained the international stage, and in July the Court of Rome ruled the passport to be authentic. The Italian Government has therefore cancelled the deportation order, but the public prosecution of Rome is now investigating three Kazakh diplomats, including the ambassador Mr Adrian Yelemessov, for aggravated kidnapping .
REPORT'S REPORT – The episode's title, The Hostage, was directed by the journalist Mr Paolo Mondani, who was seeking to shed light on the case. The reporter also interviewed an ENI executive, without revealing the identity, who revealed that as the Kazakh government learned of the presence in Italy of Mr Ablyazov, it asked the energy giant to intervene to solve the case.
The report has been put on file for the investigation by the prosecutor Albamonte.
THE DENIAL – As Mr Paolo Scaroni, CEO of the company, said: "ENI believes itself to be totally alien from the case of Ms Shalabayeva […] And it was ENI that filed a complaint with the Public Prosecution of Rome following the report, so as to ascertain the facts and assertions made in the show". Assertions that the company "believes false and damaging to its own image."

I contenuti di questo sito, tranne ove espressamente indicato, sono distribuiti con Licenza
Creative Commons Attribuzione 3.0