M5S. Gramellini (La Stampa) is the new "journalist of the day"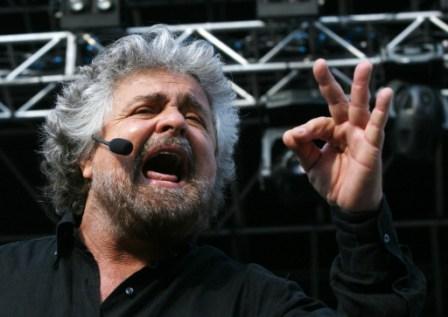 The site beppegrillo.it rages against the Deputy Director of the piedmont's daily following statements expressed in the TV show Che Tempo Che Fa (RaiTre)
After Ms. Maria Novella Oppo, Mr. Pierluigi Battista and Mr. Francesco Merlo, it was the turn of Mr. Massimo Gramellini, commentator and deputy director of the Turin daily La Stampa, to end up in the column Journalist of the day on the website beppegrillo.it.
Mr. Gramellini is criticized from the website of the Movimento5Stelle for a speech during the RaiTre TV show Che tempo che fa aired on the 22nd of December. As the M5S complain, the journalist, while describing in a triumphant tone the work of the secretary of the Partito Democratico, Mr. Matteo Renzi, regarding the cancellation of an amendment to the law governing the funds to regions and municipalities fighting gambling, culpably failed to remember the role of the Senate spokesman for the M5S, Mr. Giovanni Endrizzi, who first drew attention to the story.
The article stated that "Gramellini was able not to mention the M5S while talking about the battle against the gambling lobbies, which has garnered attention during this legislature only thanks to the citizens of M5S who are in Parliament after years of conspiratorial silence of the parties, including the pd-ex-minus-l (a pun between the abbreviations of the two parties of centre-left, PD, and centre-right, PDL, note of the translator) that even a few months ago voted against the M5S motion cancelling the remittance of several billion Euros to the lords of the slot machines".

I contenuti di questo sito, tranne ove espressamente indicato, sono distribuiti con Licenza
Creative Commons Attribuzione 3.0