Mr. Iacopino to Mr. Letta: the journalists are exploited and threatened. It's time to intervene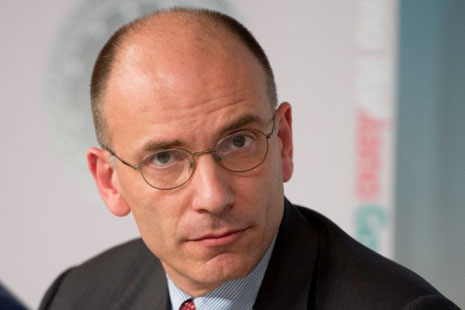 The President of the Order of Journalists expressed these concerns to the Prime Minister during the end-of-the-year conference, who has promised concrete answers. Mr. Siddi added: the ban on the extension of press-tv cross practices is a positive step forward
ROME – Payrolls are miserable. The law on fair compensation is at a dead end. Journalists who take their own lives. Hundreds of fearless lawsuits. Thousands of threatened journalists. A reform on defamation that does not address the problems. A political class not interested in the problems of information. These are the main issues on which the president of the Order of Journalists, Mr. Enzo Iacopino, drew the attention of the Prime Minister, Mr. Enrico Letta, at the beginning of the end-of-the-year press conference.
The Prime Minister said he shared the vented concerns, that the work of journalists deserves respect and that freedom of the press is a fundamental value of democracy and has promised concrete answers through government action. During the press conference Mr. Letta has announced that at the next meeting of the Council of Ministers he will propose cancel the deadline for the rule that prohibits ownership intersections between newspapers and broadcasters. As the Secretary of the FNSI, Mr. Franco Siddi commented with satisfaction: "this rule is still needed in the Italian system so as to protect a pluralism that is heavily flawed by conflicts of interest".
Following, the speech by Mr. Enzo Iacopino:
"On behalf of the other representatives of the profession, thank you for the recent words in defense of journalists. I know the words were sincere and not instrumental. But with the same frankness I have to say that there is a distinct feeling that Politics is concerned with the problems of information only episodically, as if it were an issue like many others. Yet, without a free and pluralistic information, there is no democracy. On such matters, it is unaffordable any further waste of time."
"In our country, tens of thousands of journalists survive on wages of a few Euros, exploited by publishers who complain about the crisis, which undoubtedly exists, but who in the meantime are able multiply their earnings through other economic activities due to their control of the media".
"It is unacceptable that a state law, the one on equitable compensations for journalists, despite the efforts of the undersecretary for the publishing sector, it is still unapplied a year after the approval by Parliament thanks to widespread complicity with publishers who think only of their interests."
"There is no freedom when you have a gun pointed to your head: this is the effect of many complaints and civil lawsuits against journalists. We do not ask for impunity. The law on defamation adopted in the first reading in the House of Representatives abolished imprisonment, but does not protect journalists. If anything, it protects the directors, while your duty is to defend every single journalist. For example, Ms. Ester Castano has carried on an investigation and was sued by the mayor of Sedriano (Milan), who is currently on trial for alleged links with a crime boss. That city council has been dissolved because of infiltrations of the criminal organization 'Ndrangheta. Ester was eventually acquitted a few rounds ago, because the crime does not exist. But she, who earns three to ten Euros per article, has lived for months in this nightmare."
"It happened to Ms. Ester Brown, as it happened to a thousand more. In 2013, as the observatory Ossigeno per l'Informazione reports, there have been 360 journalists who have been threatened in various ways. And this number does not count all those that do not reveal intimidations either because they feel strong or because they are afraid for themselves and for their families."
"There is no life without dignity. You die a little every day. And then, devastatingly, the last day comes. Mr. Luca Dello Iacovo, 32 years old, took his life on December 19th, for he could not cope anymore with his precarious condition. They all say, now, that he was very good. But why then did he not have the opportunity to fulfill his dream of having a job? Before him, on March 15th of this year, in Cosenza , Mr. Alessandro Bozzo killed himself. He was 40 years old leaving behind a four year old daughter. We want to be respected while living. To be remembered by the dead with the affection of those who know us and appreciate us or with words of circumstance is not enough. If investigation will ensue, and trials will follow (so as to clarify the liability upon these facts, editor's note) the Order of Journalists will be there: it will enter a civil lawsuit, as has already decided to do in the trial against those accused of having planned the assassination of Mr. Giovanni Tizian, who now lives under police protection for having denounced 'Ndrangheta infiltrations in Emilia Romagna. There will be no hesitation on these issues. We know which side to take."
"I say, with sadness, that many prove to not understand the implications of the attack on journalists, following 'pack' reasoning or denouncing wrongs real or imagined in ways that can not be accepted."

I contenuti di questo sito, tranne ove espressamente indicato, sono distribuiti con Licenza
Creative Commons Attribuzione 3.0