Defamation. New lawsuit against the journalist Rino Giacalone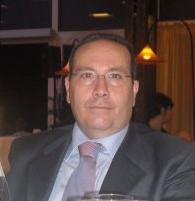 The Sicilian reporter has been cited by the widow of Mr Mariano Agate (convicted for the massacre of the Capaci), accusing him of insulting the memory of her husband
Mr Rino Giacalone, a Sicilian journalist, is being sued for libel by Ms Rosa Pace, widow of Mr Mariano Agate, who was sentenced to life imprisonment for the Capaci massacre and who died in 2013.
The reporter is accused of having insulted the memory of Mr Agate in an article (Don Mariano Agate è arrivato al capolinea – Don Mariano Agate's last stop) published on the collective blog, malitalia.globalist.it, on April 3rd, 2013, in which, in the announcment of his death, it concluded:
"we have to say that his death removes from Sicily the presence of 'a great piece of shit'".
In so doing, Mr Giacalone was evoking a famouse quote by Mr Giusppe Impastato, who defined the Mafia as "a pile of shit".
Mr Giacalone has now received the notice of the conclusion of the investigation, conducted by the public prosecutor of the Prosecutor's Office of Trapani, Mr Franco Belvisi. The lawyer, Mr Carmelo Miceli, of the Court of Palermo, assists the journalist, who must personally manage its legal protection, since in this case there is publisher behind him. "I will deposit a memorandum to see if the prosecutor can be convinced to request a dismissal of the case", he tells Ossigeno.
THE CHARGES – As required by Article 597 of the Criminal Code, in case of offence against the memory of a deceased person, the possibility to submit a complaint os reserved to the 'next-of-kin' (as well as the "adopter" and the "adopted"). Ms Pace, who is assisted by the lawyer mr Celestino Cardinale of the Court of Marsala, says – as stated in the text of the lawsuit filed on May 23rd – that her husband "having passed away would in any case be worthy of pietas" (although it must be noted that the Latin term, pietas, in fact is originally limited to the religious sphere).
According to Ms Pace, similar insults cannot be allowed, even "against the recipients of multiple convictions for very serious crimes". Moreover, Mr Giacalone would not be entitled to appeal to the right to inform, having gone beyond with a personal opinion that does not even comply with the prescription of offense in the verbal content of expression, as sanctioned by the Supreme Court in 1984 and widely recognized as such in the national journalism.
PRECEDENTS – This is not Mr Giacalone's first lawsuit. Ossigeno has recounted all earlier epsiodes: that of a former prosecutor of Palermo, that of a senator, and also the sentencing to pay a compensation of 25 thousand euros to the former mayor of Trapani.
MF

I contenuti di questo sito, tranne ove espressamente indicato, sono distribuiti con Licenza
Creative Commons Attribuzione 3.0