Loris Mazzetti sued by former RAI CEO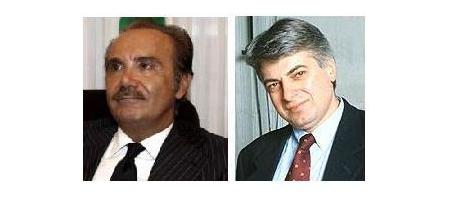 Mr Mauro Masi denounced the journalist for an article written in September 2013 on the interruption of the contract between Sky and public television broadcaster
Mr Loris Mazzetti, a longtime collaborator of Mr Enzo Biagi, is being sued by the former CEO of RAI Mr Mauro Masi for an article on the interruption of the contract between RAI and Sky, published by the daily Il Fatto Quotidiano. It was the reporter himself that announced the fact, on February 13th, from his column Onda su Onda (Wave upon Wave). The complaint was notified last week.
THE UNWELCOME ARTICLE – The interruption of that contract, Mr Mazzetti says, "has produced damages to the public broadcaster, to the benefit of third parties". In the article from September 6th, 2013, the journalist recounted the behind the scenes of the decision of Mr Masi, "explaining how he had declined around 700 million euros offered by Sky and closed the Raisat service, causing the Council of State to condemn RAI, the satellite platform Tivusat spa and the Agcom, for having obscured the digital channels of the public broadcaster on the satellite platform of Mr Murdoch".
As Mr Mazzeti says, "I concluded my article with an indirect question, namely, that it was the duty of the board of directors of RAI to ask Mr Mauro Masi, in order to protect the common good, for the compensation for the loss of revenue caused to the public broadcaster and as provided for by the Civil Code".
THE REACTION – As the reporter adds "Mr Masi did not respond to the newspaper Il Fatto Quotidiano, but first sent a letter to Dagospia, a investigative blog who was dealing with the case, and then announced the criminal complaint".
"I consider this an act of persecution against me, especially in light of what happened in December 2010 when I was Head of Structure at Rai Tre." Mr Mazzetti refers to the time when he was editing the program hosted by Mr Fabio Fazio Vieni Via Con Me (Come away with me). On that occasion, he was suspended from RAI for ten days (Mr Masi was general manager at the time), while also having his slary suspended for the period. The reason for the disagreement was the publication of some articles published by the daily Il Fatto Quotidiano, some statements made in the program by Mr Fazio and Mr Saviano, and yet others expressed during a program broadcast on LA7: all considered "detrimental" to the image of the company of Viale Mazzini .
As Mr Mazzetti  concluded, "I know for a fact that RAI has opened a dossier on the matter. But I am, nonetheless, calm and wait for justice to do its course".
RR

I contenuti di questo sito, tranne ove espressamente indicato, sono distribuiti con Licenza
Creative Commons Attribuzione 3.0