Parma City Council forbids employees from talking to reporters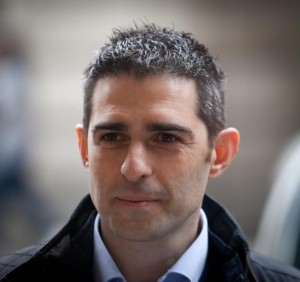 The council led by the M5S Mayor Mr Federico Pizzarotti has launched the code of conduct. FNSI and Asher replicate harshly: "absurd gagging"
It's forbidden to talk to reporters. And for those who 'stray', there will be a four-day suspension. This is one of the provisions of the new code of conduct for the 1,300 employees of the City of Parma, and launched by the Council of the 5-star-movement's Mr Stefano Pizzarotti. Besides having to abstain "from releasing any judgment on the work of the public office, and which could cause damages", employees are also prohibited "from entertaining direct contacts with the media or issue statements and interviews". The journalists' union has immediately protested.
In general, the staff must refrain from expressing opinions on the work of the Administration "that may cause damage or harm", and this "even in the context of social networks". For a critical comment, in this case, the risk is to incur a ten-days suspension. The code was published in December, but it has become of public domain on February 14th thanks to the daily Gazzetta di Parma.
The restrictive measures have immediately caused the reaction of the National Federation of the Press and the Press Association of Emilia-Romagna. "Someone has lost its mind" wrote the FNSI President Mr Giovanni Rossi and the President of Aser, Ms Serena Bersani: this "absurd gagging" cannot "leave our union indifferent, nor those who care for a minimum of democracy in the institutional and civil Italian society. The issue, of course, is not to suppress the use of the media and social networks as means of insult and denigration, but, it would seem, to prevent that uncomfortable information to those who rule the city reaches the public. And this is what you call renewal and 'new politics'?"
As the two union leaders conclude: "our invitation to the administrators of Parma to review those rules, by also having greater consideration of the professionalism of their employees".
ROM

I contenuti di questo sito, tranne ove espressamente indicato, sono distribuiti con Licenza
Creative Commons Attribuzione 3.0