Parma: Sports reporter Attacked by Hooligans at an Autogrill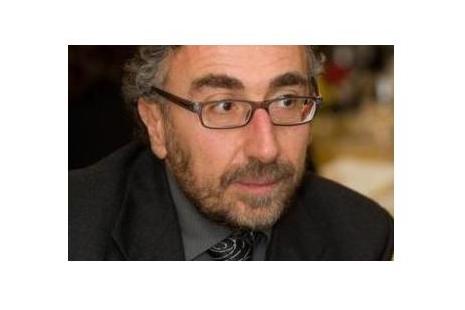 "They grabbed me by the jacket, complaining about some recent articles I'd wrote" complains Mr Gabriele Majo, editor of stadiotardini.it. "It's not the first time"
They saw him, took him aside and grabbed him, complaining about some articles that had been written recently which were not appreciated: three Parma fans, a first division football team, attacked Mr Gabriele Majo so. Mr Majo is a professional journalist and editor for the online magazine stadiotardini.it. It happened on February 1st, around noon, in the parking lot of the motorway café-stop Tevere Ovest (on the A1, in the province of Viterbo). The same journalist through his web magazine denounced the facts. Two similar precedents had occurred in the past.
"I was going to Rome to see the Parma match with a busload of team supporter", Mr Majo told Ossigeno. "We stopped to eat some salami, when another bus carrying "the Boys" also stopped there. Three of "the Boys" saw me and one of them took me by the collar." In the group there was also a person who in the past had been publicly defended by Mr Majo, after being involved in a crime story. As the journalist says: "They had a grudge with me because not long ago I joked on the wee number of fans who had applied for the 'away' card, which allows to follow one's team in away matches. But what these people were actually annoyed for, was the fact that they were being talked about".
These are people who Mr Majo knows. One of the three calmed the others down and took the journalist to the side "threatening me, separately, near an out-of-use gas pump", as Mr Majo explains.
PAST THREATS – What happened on Sunday, however, was not the first time Mr Majo suffered intimidation. "I recounted of the other two times it happened, but in a much more veiled way", Mr Majo explains. Three years ago, in the parking lot of the Olympic stadium in Rome, some fans from the same group, "had tried to push me with the obvious intent of beating me in the space between two buses. At the last moment, however, a policeman intervened to stop them", he says. In Genoa, other angry fans caught him by the collar of the jacket for a first time. In all three episodes, there is the constant presence of one same hooligan.
"I do not want to exaggerate what happened", the journalist says, although he is considering the possibility of taking a legal action against his attackers. "They didn't beat me up, and I was lucky. If I told you what happened its also because these things could happen again in the future. I certainly will not stop to continue doing my job".
Mr Majo was, furthermore, protagonist of yet another story: in September 2012, the Order and the Union of journalists expressed their support to him after the president of the Parma football club, Mr Tommaso Ghirardi, publicly accused him of being "an enemy of the club", since it had filed a lawsuit against it due to the non-renewal of his contract as a press officer. As Mr Majo adds, "in that occasion, the President undermined my credibility. Some time before the club had also denied me with a seasonal accreditation, forcing me to ask for it every time, even though I was one of the very few journalists to always follow the team."
SOLIDARITY – Mr Majo received solidarity from several colleagues, some of whom have reported threats received to their news outlets. As the journalist said: "I also received a message from the President of the FNSI, Mr Giovanni Rossi". Ossigeno too, wishes to expresses its solidarity. MF

I contenuti di questo sito, tranne ove espressamente indicato, sono distribuiti con Licenza
Creative Commons Attribuzione 3.0