President Grasso: reassess penalties for intimidation complaints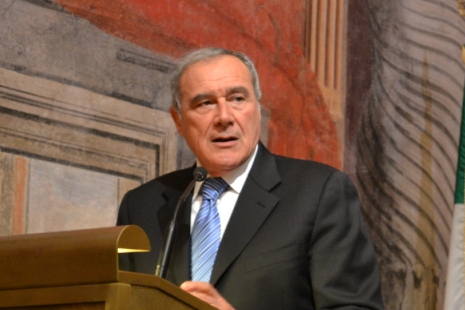 The speech of the President of the Senate during a public debate at Palazzo Giustiniani on "Defamation, reputation and freedom of the press"
Dear friends, dear colleagues, honoured guests,
it is with great pleasure that the Senate is, once again, home to a conference on issues related to freedom of the press, a crucial factor in the growth of civilization and culture, politics and ethics. It is a valuable opportunity to reflect on the boundaries between freedom of information and human rights, including the right to criticize and slander. I greet the speakers who have agreed to participate in this debate and I thank the organizers for the effort they have dedicated to this initiative.
As you know, on the 17th of October, the Chamber of Deputies approved the bill amending the Law of the 8th February 1948, n. 47, of the Penal Code and the Code of Criminal Procedure relating to defamation through the press or other media, including insults and condemnation of the plaintiff. Arriving in the Senate, the bill was assigned to the Justice Committee, where it is currently under discussion. The fellow senators who are present today will illustrate the essential aspects of the reform – which will soon come to Parliament for the final approval – highlighting the innovative aspects and any critical elements.
Some new additions to the text already approved by the Chamber of Deputies, such as, first and foremost, the abolition of imprisonment for journalists, may be greeted with great satisfaction. Probably the text still does not respond to all the demands put forward by experts and international institutions, but I am sure that other elements will be introduced here in the Senate. A central point is that concerning the use of lawsuits as a weapon of intimidation and deterrence of persevering in the job of investigative and in-depth journalism. I believe, but it's just a personal view, that we should think more carefully about a fine for reckless actions, providing for compensation schemes of court costs and the possibility of handing a percentage of the amount requested by the plaintiff to the defendant, so as to lead to greater thought before taking a manifestly unfounded action. Another delicate issue is the proper application of the rules on correction publication. I am sure that the debate in the Assembly and in the Committee will find the right balance between individual rights and duties of loyalty to and correctness of information.

I contenuti di questo sito, tranne ove espressamente indicato, sono distribuiti con Licenza
Creative Commons Attribuzione 3.0