Sicily. Journalist insulted by Vittoria Football Club President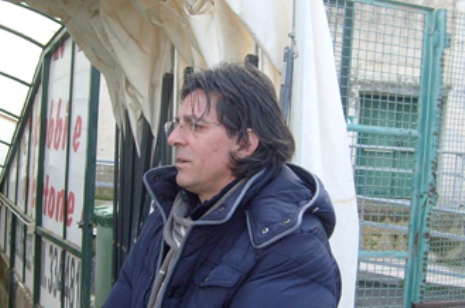 After the match, Mr Salvatore Barravecchia railed against reporters and insulted Mr Andrea La Lota, who he then tried to attack. Condemnation by Assostampa
Mr Salvatore Barravecchia, president of the host team, insulted the journalist, Mr Andrea La Lota, during the interviews after the game on Sunday, February 9th, played between Vittoria Calcio and Tiger Brolo (Excellence League) in Vittoria (near Ragusa).
Mr Barravecchia first railed against journalists and then against Mr La Lota, a sports correspondent for the newspaper La Sicilia and collaborator of corrierediragusa.it, contesting what they had written about the sentencing imposed on the club by the Federal Prosecutor's Office, which ordered the payment of 3 thousand euros as the final installment of the amount due to the former coach, Mr Gaetano Lucenti, sacked last September. The president also showed reporters copies of contracts concerning Mr Lucenti, which dated back to 2011, and when Mr Barravecchia was not yet president.
THE SENTENCING – When the club came in Mr Barravecchia's hands, a contract free of charge was presented to the League. Mr Lucenti, however, did not recognize the signature and said that he had never signed such a document, recognizing as authentic only the previous contract that he had underwritten. The Federal Prosecutor's Office agreed with Mr Lucenti, recognizing that the signature was false and validating only the first contract.
THE RAGE – "You should stop writing that the signatures were false!" the president shouted to reporters after the match. And again: "We shall appeal: we will not pay that kind of money".
After these phrases, he began insulting Mr La Lota: Mr Barravecchia has threatened the journalist to forbid him from accessing the stadium and then tried to jump on him to hit him, but some other managers and other people restrained him.
SOLIDARITY – The provincial secretary of Ragusa of Assostampa of Sicily, through a statement, "strongly rejects this despicable attitude and asks the federal representatives of the National Amateur League to ensure the practice of the profession by colleagues who perform their role appropriately. It furthermore solidarizes with the colleague, Mr Andrea La Lota, victim of a disrespectful attack that is not conducive to peaceful relations between the management of Vittoria Football Club and other media workers."
RR

I contenuti di questo sito, tranne ove espressamente indicato, sono distribuiti con Licenza
Creative Commons Attribuzione 3.0