Venezuela. Italian journalist first arrested then released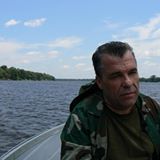 Mr Gianfranco Di Giacomantonio (from Abruzzo24ore.tv), was stopped in Maracay while filming clashes between police and protesters
The journalist of the information website Abruzzo24ore.tv, Mr Gianfranco Di Giacomantonio, was arrested while filming a street demonstration in the city of Maracay, Venezuela. The reporter was released a few hours later thanks to the intervention of the Italian consulate and set off towards to his home in the country. The news was announced on the evening of February, 24th by the same news website from Abruzzo, and which is directed by his son Luca.
THE ARREST – As Mr Luca Di Giacomantonio wrote, "during the clashes between protesters and security forces, which occurred in the San Jacinto district of Maracay, he was taken by force, stripped of his equipment and taken to the police station [where he spent] many hours in an office without neither the consulate nor his family, nor, for that matter, the online newspaper were notified of what was going on."
And he continues: "we were able to understand what was happening only a few hours later and through mutual friends and the tweets of the deputy to the National Assembly Mr Miguel Pizarro. We were then able to turn to the Italian crisis unit, which through the Italian consulate in Caracas and the honorary vice consul Ms Mariella Petricone finally managed to find and give support to our correspondent". Her lawyer was then able "to clarify with the authorities the reporter's reasons", thus allowing his release.
Mr Luca Di Giacomantonio has defined the arrest "absolutely unjustified for an Italian journalist who was doing his job".
MF

I contenuti di questo sito, tranne ove espressamente indicato, sono distribuiti con Licenza
Creative Commons Attribuzione 3.0