Complaints. Two civil lawsuits won by Marco Travaglio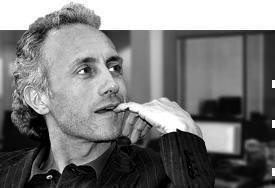 The journalist has been acquitted of slander against the colleague Ms Susanna Petruni. Mr Travaglio also obtained the restitution of the compensation for damages
The deputy editor of the daily Il Fatto Quotidiano, Mr Marco Travaglio, has announced that he has won two civil lawsuits: one for defamation and the other concerning the reimbursement of part of the compensation damages that have been reduced from the first to the second degree of judgment.
COMPENSATION REFUND – The journalist has won the appeal filed against the former MP of the Forza Italia party, Mr Giuseppe Fallica. The first degree sentence (in 2001) ordered to pay a compensation of 50 thousand euros, then reduced to 15 thousand euros in the second degree, because of an error of homonymy in the book La Repubblica delle Banane (The Banana Republic),  co-written with the colleague Mr Peter Gomez. However Mr Travaglio still had not received the refund of the difference by the former MP. The decision came on February 4th from Section VIII of the Civil Court of Rome.
THE LAWSUIT FOR DEFAMATION – The next day, Mr Travaglio was also acquitted by the Court of Appeal of Rome from the charge of defaming the TG1 journalist Ms Susanna Petruni. In the first degree, Mr Travaglio was sentenced to pay 1000 euros as financial compensation and, jointly with the then director of the daily L'Unità, Mr Antonio Padellaro, 10 thousand euros for non-pecuniary damage compensations.
The lawsuit was filed following an article published on March 13th, 2006 that recounted a piece by Ms Susanna Petruni aired on TG1 on July 2nd, 2003: in that occasion, Mr Travaglio reminded, the journalist, while summarizing the content of the speech of the day by the then Prime Minister Mr Silvio Berlusconi at the European Parliament in Brussels, had failed to mention the prime minister's verbal confrontation with Mr Martin Schulz, a German Socialist MP at the time (and now chairman of the meeting). Mr Travaglio also added that due to this omission "the journalist would have been promoted to anchor as having proved to be loyal subject at the court of Mr Mimun" (then director of the TG1).
According to the Roman magistrates, Mr Travaglio has exercised "the right to journalist reporting by respecting the truth".
THE COMMENT – "I decided to raise awareness on these judgments because those of the previous degrees that were unfavourable to me have had great media coverage, and something tells me that this time the scene will not be repeated", Mr Travaglio commented.

I contenuti di questo sito, tranne ove espressamente indicato, sono distribuiti con Licenza
Creative Commons Attribuzione 3.0