Formia. Mayor insults journalists at press conference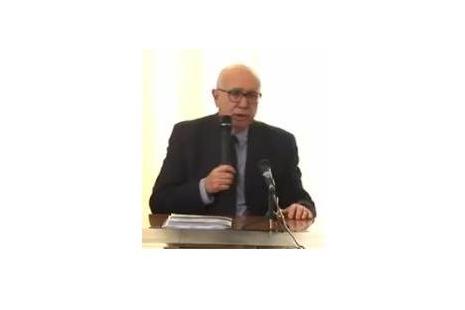 Mr Sandro Bartolomeo railed against the chroniclers of his city, accusing them of enacting a "filthy operation" of slander against him, resorting to "violent information"
The mayor of Formia (in the province of Latina, just south of Rome), Mr Sandro Bartolomeo, accused the journalists of his town to lead a calumnious "filthy operation" against him. The accusations and insults were made during a press conference on the morning of February 6th (watch the video on h24notizie.com).
Mr Bartolomeo did not like the reports, published in the previous days, on the alleged "recommended" people who entered the company known as Formia Services (the mayor defended himself saying that "all the boys were unemployed and I've helped them out. To signal someone is not a crime, and I would do it again"); on the investigations of the Carabinieri relative to the cooperative Impero Romano (which won contracts directly rather than going through public tenders); and on the roles and careers of the mayor's son and brother, in relation to Mr Bartolomeo's position.
"I invite everyone to tone it down before the situation spirals out of control and push some idiot to commit a rash act", Mr Bartolomeo said.
During the press conference, Mr Bartolomeo was confronted by the journalist of the daily Latina Oggi, Mr Adriano Pagano, who pressed him with some questions.
As Latina Oggi reports, the Councilman Mr Matteo Aprea spoke after the mayor "about the act of vandalism enacted against the director of the minority UDC party, Mr Antonio Di Rocco, criticizing the excessive importance given to it by the media."
The online news website h24notizie.com has felt to be directly called upon, even because its director Mr Francesco Furlan, has been recently sued by Mr Bartolomeo.
The website stated that "for us, this offense is unacceptable. All the more because we spend our days keeping the people informed on everything that is happening throughout the province, and without asking for anything. Such an insult has, therefore, an impact on the existence and the future of the entire community. Including us."
And it continues by saying that "Journalists are neither politicians, nor public prosecutors, but have the duty to tell the facts that are of public importance. It is not up to Politics to determine or inhibit this democratic process and the constitutionally recognized right to the end user: to keep citizens informed. Nor is it politics' responsibility to decide the palimpsest: i.e. what is worthwhile to publish and what not".

I contenuti di questo sito, tranne ove espressamente indicato, sono distribuiti con Licenza
Creative Commons Attribuzione 3.0