Report-Tosi Case: Mr Brunetta asks for urgent inquiry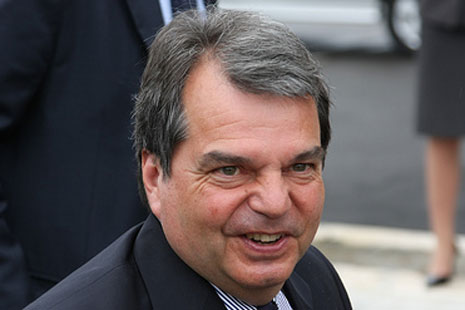 Mr Brunetta has presented to the Premier Mr Renzi and to the Ministers Mr Orlando and Ms Guidi a request for the adoption of new regulations that may discipline journalist activities more rigorously and on time
The president of the MPs of Forza Italia, Mr Renato Brunetta, presented an urgent interpellation to the Prime Minister Mr Matteo Renzi, the Minister of Justice Mr Andrea Orlando, and the Minister for Economic Development, Ms Francesca Guidi, relative to the Report-Tosi Case. Mr Tosi, who is the mayor of the city of Verona, announced to have filed a complaint on February 21st, presenting to the prosecutor's office a denunciation of defamation by Mr Sigfrido Ranucci, a journalist for Report, a program broadcast on the RAI3 channel.
According to Mr Tosi, who has accompanied his complaint with audio and video recordings, the reporter was trying to fabricate false and defaming news against him, "trying to obtain the necessary documents through illegal means and the use of public money" as can be read in the complaint's text.
As Mr Brunetta stated: "the complaint by the mayor of Verona is accompanied by audio-video recordings and the relative transcripts, from which it would be possible to understand that the journalist from Report pursued the attempt to create an ad hoc episode of the programme, striving to prove a relationship between the mayor and organized crime, and thus a clear desire to defame. The audio-video recording has been shot by Mr Sergio Borsato, who used to be part of the militant base of the Lega Nord (Northern League), i.e. the political party of the mayor, and who was contacted by Mr Ranucci who assumed he could find compromising documents on Mr Tosi. The Journalist, quoting imaginary judiciary investigations, has furthermore alleged the possibility that the used-to-be militant was being paid, amongst other resources, also by RAI".
And Mr Brunetta further underlined that "the reporter, who we would like to remember is part of a programme of the public broadcasting service, has, as such, shown a conduct to be deemed serious, totally disregarding professional ethics"; and asks "if the Government intends to adopt specific legislative initiatives in order to discipline journalist activities in a more rigorous and precise context, especially concerned with investigative journalism".
Mr Brunetta also asks "whether the Minister of Justice knows if an official investigation by the judiciary has been opened on the facts presented, and whether Mr Sigrifido Ranucci has been deferred to disciplinary proceedings by the Order of Journalists".

I contenuti di questo sito, tranne ove espressamente indicato, sono distribuiti con Licenza
Creative Commons Attribuzione 3.0