Sicily. Mr Riccardo Lo Verso searched again by Police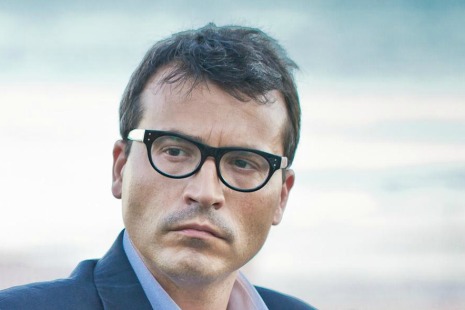 The DIA (Anti-Mafia Investigation Department) of Palermo is looking for the origin of a "leak" on the interrogation of Mr Vito Roberto Palazzolo, believed to be the treasurer of the Corleone clan
The newsroom of Palermo of the newspaper Livesicilia and the home of the journalist Mr Riccardo Lo Verso were searched in the afternoon of February 20th by officers from the Anti-Mafia Investigation Department from the Sicilian capital, following the publication, the previous morning, of an article that revealed the interrogation carried out ​​by the public prosecutor in Milan Mr Gaetano Paci of Mr Vito Roberto Palazzolo, believed to be the treasurer of the Corleone clan.
"The raid, organized by the adjunct magistrate Mr Vittorio Teresi and by the substitute magistrates Mr Francesco Del Bene, Mr Gaetano Paci and Mr Dario Scaletta", the Sicilian newspaper writes, "was interested in the reporter's computer, which was taken away along with his cell phone, his tablet and his agendas. After searching the newsroom, the men of the DIA went to the home of the colleague Mr Lo Verso".
The same journalist had suffered another raid last October, when the Prosecutor's Office of Catania was investigating on the leaks relative to the investigation on ascertaining whether the role of the boss Mr Totò Riina is still one of leadership within Cosa Nostra. On that occasion, the journalists Mr Giuseppe Lo Bianco and Mrs Sandra Rizza were also raided. Mr Lo Verso is not indicted for neither of the two cases.
SOLIDARITY – The journalist has received several statements of solidarity on his Facebook page, along with that of the newsroom of Livesicilia, which emphasizes how Mr Lo Verso "distinguishes himself daily for his professionalism in the performance of his work".
In an opinion column, the magazine's editor, Mr Francesco Foresta, wrote that Mr Lo Verso is "guilty of having done his duty: he wrote news. True news. Already by tomorrow our lawyers will ask for the immediate restitution of the tools that are fundamental for the job of every self-respecting reporter. A journalist who becomes aware of a news story has only one duty to its readers: determine the truth and publish it. That's what Mr Riccardo Lo Verso did. That's what we of Livesicilia will continue doing."
UNCI – The National Union of Italian Reporters (UNCI) and the UNCI Sicily, through a statement of solidarity to Mr Lo Verso, "reiterate that the searching of a newsroom has no legal basis because no secrecy can be hacked by journalists who have no responsibility of custody of documents nor of any other kind, them not being public officers. The UNCI recalls that the Strasbourg Court has repeatedly sanctioned the search tool used by some European countries against journalists, stating that it is a way to suppress freedom of the press, that being a basic premise of a democratic state".
THE ORDER OF JOURNALISTS – The National and the Regional Orders of Journalists wrote in a note that "there is to be astonished from the new search". The chairmen of the respective Orders, Mr Enzo Iacopino and Mr Riccardo Arena, claim that "it is clear the intimidation nature of the initiative, since from the point of view of the investigation it makes no sense nor it offered great chances of success. It is also unclear what is happening within the Sicilian Judiciary and the Public Prosecutor of Palermo, who has launched a unilateral and harsh confrontation with reporters, pushing them out of the door of the DDA for alleged security reasons, while – during a meeting between magistrates and journalist representatives – it explicitly stated that, in fact, the real reason was not to having us around at all. Times are bad for those who report judiciary facts in Palermo. To those magistrates threatened by the mafia has gone, and will always go, our solidarity. What remains is the inability to understand the reason for these attacks which – we repeat – are unilateral and are not against only one journalist but all journalists."

I contenuti di questo sito, tranne ove espressamente indicato, sono distribuiti con Licenza
Creative Commons Attribuzione 3.0