Complaints. Giuliano Amato calls for 500 thousand euros to Il Fatto Quotidiano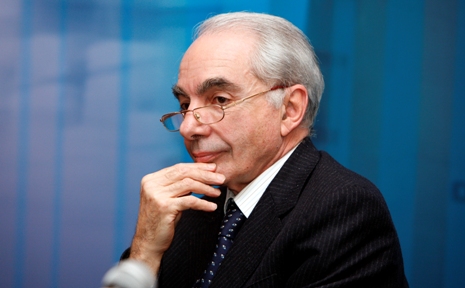 The former prime minister complains of a smear campaign in sixteen articles that recounted his career and recalled his many assignments and his golden retirement scheme
The judge of the Constitutional Court and former chief minister Mr Giuliano Amato has filed a claim in the civil courts for damages of 500 thousand euros against the newspaper Il Fatto Quotidiano: it was the same newspaper to announce it on April 22nd.
Amato had already warned the newspaper in the autumn, when his lawyers had sent a letter to the newspaper (published by Il Fatto Quotidiano on October 1st), in which they openly complained of the media campaign against their client "based on reconstructions so devoid of any connection with the facts that you they purport to report": criticism directed at the politician at the time following his appointment to the constitutional court.
The newspaper had reconstructed in sixteen articles the career of Mr Amato and his many institutional posts, remembering also some controversial episodes.
Mr Amato's claim, as the newspaper Il Fatto writes, if accepted by the magistrates "would appear as a judicial aggression; the same that has already been censured by the Court in Strasbourg when it warned the European states about disproportionate fines in the sense that substantial compensations have a deterrent effect on press freedom and therefore involve an almost automatic conviction from Strasbourg."
"Naming himself his own judge", the article by Giorgio Meletti continues, " Amato purports to prohibit the Fatto from remembering his past in economics, politics, and not just that; his golden retirement scheme and the annuity he receives as a parliamentarian; the phone call in which he insists upon the president of the Monte dei Paschi, Mr Giuseppe Mussari, to continue fund the tennis tournament of of Orbetello so dear to him ('I am ashamed to ask you'); the phone call to the widow of the late socialist Secretary, Mr Paolo Barsacchi, where she is advised to avoid mentioning names during her testimony in a trial for bribes where some members of the Socialist Party, of which he was vice-secretary at the time, wanted to blame the dead husband."
MF

I contenuti di questo sito, tranne ove espressamente indicato, sono distribuiti con Licenza
Creative Commons Attribuzione 3.0