Complaints. "La Voce delle Voci". Foreclosure begins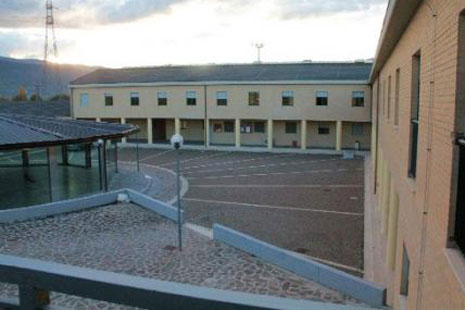 The trial of appeal against a conviction in the first degree to pay a compensation of 90 thousand euros, while blocking the funds of the monthly and editor, has begun
It started on April 1st in L'Aquila the trial of appeal for the monthly magazine La Voce delle Voci, convicted by the civil court of Sulmona to a compensation of around ninety thousand euros for having harmed the reputation of the then provincial coordinator of the Italy of Values party Ms ​​Annita Zinni in a 2008 article. Meanwhile, however, in execution of the first degree, foreclosure requests were issued against the publishing cooperative of the magazine and its editor, Mr Andrea Cinquegrani.
FORECLOSURES – On the first day of hearing, the defense of the magazine – which is freely represented by the lawyer Mr Domenico Porfidio – has called for the suspension of the provisional execution of foreclosures. "The first request was rejected in November of last year", Ms Rita Pennarola, co-editor of the Neapolitan newspaper, told Ossigeno. In the meanwhile, the date on which the next hearing will be held still needs to be announced.
While the game is still open, since the trial of appeal has yet to take place, already sixteen banks have already received foreclosure notices. "The first one was also addressed to the Publishing Department of the Presidency of the Council", Ms Pennarola continues, where funds that belonged to the cooperative since 2012 are being held (approximately 20 thousand euros). "The last one to be executed on March 28th was the Unipol bank, where there were still about three thousand euros. I went to our branch a few days ago to make a payment, but, seeing the circumstances, it was not possible", she says.
On top of the financial aspects, which are seriously jeopardizing the survival of the newspaper (along with another request for damages for 500 thousand euros), the investigative journalists of the magazine contest another aspect, i.e. the lack of transparency relative to the first-degree trial. "We object, and we have also reported it to the Attorney General and to the disciplinary section of the Superior Council of the Magistracy, the fact that the judge Mr Massimo Marasca had accepted amongst the witnesses, and without letting us know, the public prosecutor Ms Aura Scarsella, with whom he worked as a judge for the preliminary investigations at the same court of Sulmona".
MF

I contenuti di questo sito, tranne ove espressamente indicato, sono distribuiti con Licenza
Creative Commons Attribuzione 3.0