Lo Verso case: seizure of computers and mobile phones cancelled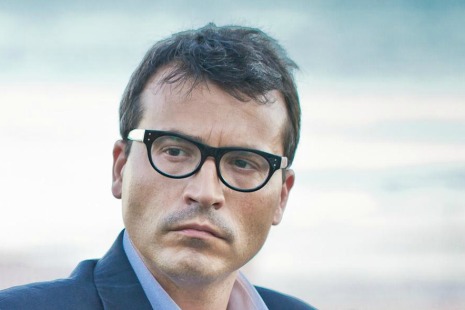 The decision of the Court of Review of Palermo following the action on February 20th against the journalist of Live Sicilia
"I'm happy because I've always felt it as an unjust measure that was going to affect my work as a journalist and the entire professional category", was what Mr Riccardo Lo Verso told Ossigeno following the annulment by the Court of Review of Palermo of the seizure of his mobile, pc and pen drive, of which he had been the victim on February 20th last.
THE POLICE SEARCH – The newsroom of the news outlet of Palermo Live Sicilia and the home of the journalist had been raided by officers from the Anti-Mafia Investigation Department of the Sicilian capitol, following the publication on the previous morning of an article that revealed the conversation between the prosecutors in Palermo and Mr Vito Roberto Palazzolo, believed to be the treasurer of the Corleone clan, who was arrested some time ago in Thailand and extradited last month to Italy.
The seizure, ordered by the prosecutor Mr Vittorio Teresi and the deputies Mr Francesco Del Bene, Mr Gaetano Paci and Mr Dario Scaletta, had been executed in accordance with a procedure in which the Court of Review "found a blatant disrespect for the process and procedures", and which therefore must be annulled, "although the prosecutor of Caltanissetta has specified that the goods seized were returned by March 3rd, 2014."
OBSTACLES TO INFORMATION AND SOURCES – As the judges motivated their decision, "the issue of confidentiality and other safeguards to be afforded to the professional journalist is essential". As a result, as can be read in the annulment directive, "the seizure of all computer equipment and the whole database of the journalist, on the one hand prevents or makes more difficult his career, and on the other it results in a significant intrusion into his professional sphere, with the possibility to control all of his work and learn about all of his sources, even those that are not relevant to the story."
UNCI – The President of the Sicilian UNCI Group, Mr Leo Zingales, welcomed the decision by highlighting that this "reaffirms the principle of the inviolability of the tools of the journalistic profession protected by the European Union", and that "it is not through ransacking the houses of journalists, who only do their job, that it will be possible to solve the problem of ascertaining the sources in cases of violation of secrecy and confidentiality".
RR

I contenuti di questo sito, tranne ove espressamente indicato, sono distribuiti con Licenza
Creative Commons Attribuzione 3.0