Mr Grillo's Blog against Mr Roberto Galullo. And insults follow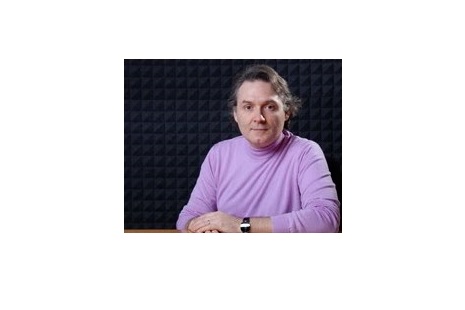 The journalist from Sole24Ore recounts the insults and death threats he received. "To see my profession mocked so kills me in a worse way than a gunshot would"
Regularly and for months the blog of Beppe Grillo continues to point out journalists and opinion writers who in the printed press have produced articles, analyses and commentaries unwelcome to the Movimento 5 Stelle (5-Star Movement – M5S). The last to join the list, on March 12th, was the journalist Roberto Galullo of Sole24Ore, who is also an expert on organized crime.
Mr Galullo had written the day before an article in which he retraced the issue of secession in past years and how it has been treated by politics. The journalist also referred to the positions expressed in this regard by Beppe Grillo.
INSULTS VIA THE WEB – On top of being inserted in, by now, traditional "Journalist of the Day" space on the blog beppegrillo.it, Mr Galullo, as he himself said on his own blog, had received "an endless row of insults of unprecedented violence by readers of Grillo's blog. Almost no comments delve into the issue, but most instead venture into an analysis of crazy comparisons that are light years away from my own thoughts", he wrote.
THE RESPONSE OF THE JOURNALIST – "Among those who wish me dead, who called me a bitch or a sold-out (just to give you only among the most graceful comments) at this point, I turn to the very same Mr Grillo: replicate to what I wrote and delve into the matter and insult me ​​as well if you like. I have large shoulders, even though to see my profession mocked so kills me worse than a gunshot would" Mr Galullo added.
"My blog" the journalist says "is here to talk. Not to receive death threats, verbal violence (worse than the physical one, since there are those who write in a threatening tone that they wont forget about me) and insults. This is not the democracy in which (I) believe. This is not the criticism of the freedom of the press in which I believe and for which I would be willing to die. It's not that freedom of opinion and expression which I've seen painted among the hundreds of violent comments towards me in which I believe".
Once again Ossigeno asks Mr Grillo and his Movement to give up this style of "signalling" unwelcomed comments, which appears more as a smear attack rather than a legitimate form of criticism of the press.
MF

I contenuti di questo sito, tranne ove espressamente indicato, sono distribuiti con Licenza
Creative Commons Attribuzione 3.0