Naples. The "Boss of Ceremonies" files a lawsuit against journalist from "L'Espresso"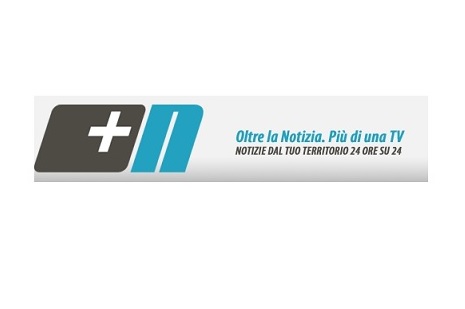 "He'll pay dearly" Don Tonino Polese says referring to Mr Claudio Pappaianni for an article that mentions a telephone interception with Mr Raffaele Cutolo
"There is now way that Mr Raffaele Cutolo was able to say these things. We have already sued the journalist who wrote it. They must prove that he said it or they are going to pay dearly. I will spend as much money as I can to obtain justice. These are journalist inventions." These are the threatening words uttered by Don Antonio Polese with reference to the journalist Mr Claudio Pappaianni, collaborator of the weekly magazine L'Espresso. He then also threatened to sue Ms Veronica Bencivenga, the journalist who was merely recording his statements. "If you dare touch such topic, you too will receive a lawsuit", he said. The reporter from the local TV station of Naples, PiùEnne, did not heed the warning and aired this statement also.
Numerous declarations of solidarity have reached Mr Pappaianni, among which there is the Order of Journalists of Campania and members of the SEL party and the Democratic Party.
Don Antonio is the "boss of ceremonies", presenter of the successful eponymous television program aired on the digital channel Real Time, as well as being the owner of the hotel complex Grand Hotel La Sonrisa, home to lavish wedding receptions and also to the singing event Napoli prima e dopo (Naples before and after).
Ms Veronica Bencivenga had asked him to comment on the article by L'Espresso published on February, 13th in which Mr Pappaianni reports that investigations are under way to determine if the millionaire investment made by the godfather of the Nuova Camorra, Mr Raffaele Cutolo, and of which he was talking with his niece in prison, might actually be "La Sonrisa".
"You have kill the camera because I really can't talk about these things", Don Tonino asked before uttering those words. In fact, the camera was kept on, recording everything, and the video was broadcast by the local newsoutlet.
L'Espresso wrote an investigative hypothesis was born that took into account the hotel of Don Tonino, starting from the transcript of an intercepted conversation in prison between Raffaele Cutolo and his niece, during which the head of the Nuova Camorra Organizzata prides himself on having invested 700 million lira in a large building, that, he says, "in which the Music Festival is held … and is now worth 60 billion…".
Mr Polese said that he has never met with Mr Raffaele Cutolo. But, as Ms Bencivenga was able to point out, he went to one of his trials: "I may have gone to a hearing out of curiosity… but I've never spoken to him. There is now way that he was able to declare that he had a palace where they sung Neapolitan music. We want to see this report. The journalists are able to invent dirty things."
As Mr Pappaianni writes, "Polese, involved in the maxi-blitz against the Nuova Camorra Organizzata of 1983, was tried because he was considered, along with three other partners, involved in the sale of the Palace of the Prince of Octavian, the infamous Cutolo Castle, confiscated in 1991 by the State, and where don Raffaè he kept his summits." For that matter, Mr Antonio Polese was sentenced to two years and six months for aiding and abetting.
ASP

I contenuti di questo sito, tranne ove espressamente indicato, sono distribuiti con Licenza
Creative Commons Attribuzione 3.0