Pappaianni case. "PiùEnne" removes interview with Polese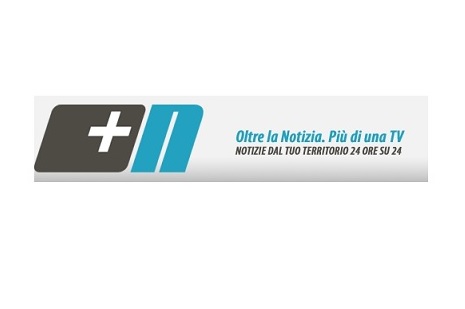 The hotelier had threatened a legal action against two journalists. The publisher of the issuer from the Campania region: "no interviews with hidden cameras"
The news outlet from the Campania region, PiùEnne, has removed from its website an interview by the journalist Ms Veronica Bencivenga to Don Antonio Polese, the hotel owner and television presenter who, during the same interview, had threatened to sue her and her collaborator Mr Claudio Pappaianni from de L'Espresso.
THE INTERVIEW – What elicited the reaction of Mr Polese was a reference made by Ms Bencivenga to an article in which Mr Pappaianni talked about an ongoing investigation regarding an old million-euros investment of the Camorra boss Mr Raffaele Cutolo, who has claimed in an interception of his allegedly interests in a large hotel which, according to the investigative hypothesis, would be owned by Mr Polese. The video of the interview, after being aired repeatedly for several consecutive days, was published on the website of the news outlet and linked to other articles on the issue, prompting a stance in defence of the journalists.
THE REMOVAL – Now, however, the network television from Avellino decided to delete it from the website. According to Mr Giovanni Tizian from L' Espresso writes, it is "a unilateral choice by the ownership, which has raised many doubts in the same newsroom. In recent days, when the interview by the reporter Ms Veronica Bencivenga to the 'Boss of the ceremonies' had gone beyond the local boundaries, the ownership did not hide its disagreement. For a few hours the tension skyrocketed in the Avellino offices. The climate had, nonetheless, managed to ease", Mr Tizian writes in an article for the online site of the weekly magazine.
Mr Tizian reports that the board of the magazine denies having been under pressure to ensure that the video was removed. It was, apparently, an issue of autonomous choice, motivated by the fact that, according to Mr Massimo Abate, husband of the publisher Ms Paola Rossi, "it is not our custom to interview with hidden or pretend-to-switch-off cameras. The part of the interview with the camera left on, even though the respondent had asked to turn it off, does not reflect our editorial policy."
The interview with Mr Polese is still available on the website of L'Espresso (Watch).
PARLIAMENTARY INQUIRY – Meanwhile, the Senator of the Democratic Party (PD) Ms Doris Lo Moro has presented the Prime Minister and the Minister of Justice with an inquiry to solicit the government's attention on the threats received by Mr Pappaianni and the risks associated with overexposure of the journalist. According to the parliamentarian, it would be the case for the government to provide the reporter with "the necessary protection to safeguard his safety and that of his family".
MF

I contenuti di questo sito, tranne ove espressamente indicato, sono distribuiti con Licenza
Creative Commons Attribuzione 3.0