Scazzi case: indicted a journalist from the weekly "Oggi"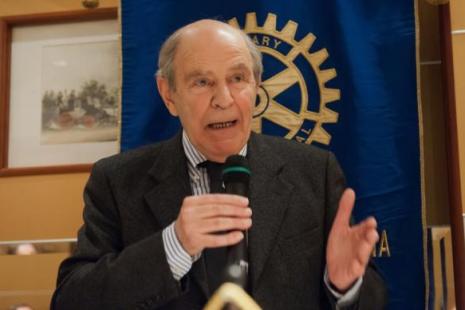 Mr Giangavino Sulas has been accused of aggravated defamation via television against the former lawyer of Ms Sabrina Misseri. "I've never been asked for a correction", he says
Mr Giangavino Sulas, reporter for the weekly magazine Oggi, has been indicted by the judge for the preliminary hearing of the Court of Taranto Ms Patrizia Todisco on charges of aggravated defamation via television against the lawyer Ms Emilia Velletri. The latter was the defender of Ms Sabrina Misseri, sentenced in the first degree with her mother Ms Cosima Serrano to life imprisonment for the murder of Ms Sarah Scazzi, the 15-year old from Avetrana (in the province of Taranto), who was killed and thrown into a pit on August 26th, 2010.
SULAS'S ERROR – "During the TV programme Pomeriggio sul 2 aired on the second channel of the public broadcaster RAI on May 24th, 2011, in which I was present, the Avetrana case was being discussed because of the recent break out of a scandal: the legal representatives of Sabrina Misseri, the lawyer Ms Velletri and her husband, Mr Vito Russo, were under investigation by the Prosecutor's Office of Taranto because they were apparently attempting to pollute the evidence of the Scazzi case", the journalist told Ossigeno. "In my speech, I reported that both had been investigated and suspended from the Lawyer's Bar, when in fact only Mr Russo had been suspended", Mr Sulas adds.
"Mine was a misstatement made in good faith, but the lawyer Ms Velletri did not want to listen to any reason. I was never asked neither to for a denial nor for a correction", the chronicler says.
"I obviously said something inaccurate, but from there to celebrate a full trial for something like this seems to me like an exaggeration", he concludes.
The judge Todisco rejected the objection filed by the defence on grounds of jurisdiction, for the journalist's lawyer had requested for the proceedings to be moved to Milan, where Oggi is made. The first hearing is scheduled for June 4th, before the monocratic judge Mr Massimo De Michele.
RR

I contenuti di questo sito, tranne ove espressamente indicato, sono distribuiti con Licenza
Creative Commons Attribuzione 3.0