The Gazzetta di Mantova's editor: "complaints are like gunshots"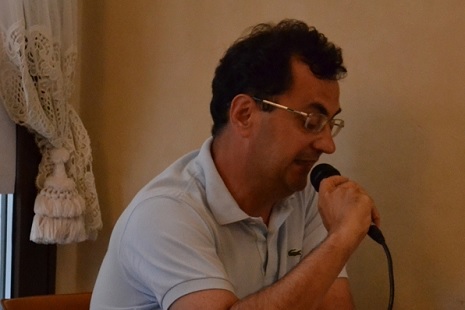 Paolo Boldrini tells Ossigeno why specious complaints are increasing: "the immorality of those who threaten and asks for money for no reason is now rampant"
"The lawsuit is a weapon that is used to intimidate and extort money" is the judgment of Mr Paolo Boldrini, editor of the Gazzetta di Mantova, a daily swamped by lawsuits and subpoenas.
Mr Boldrini on March 2nd, as we have written already about it, wrote an opinion column in his newspaper in which he provocatively asks if he is "a newspaper editor or a dangerous criminal", given the continuous claims for defamation arriving on his desk (the last one just as he is talking with Ossigeno).
"Today complaints are being fired like gunshots of old; there is a widespread malpractice: the dishonesty of those who want money for no reason is rampant. In this situation, journalism is likely to fall off a cliff", he says .
The editor offers a dual interpretation as to why his newspaper receives at least one complaint a week: it is not only intimidations, but also a more widespread malpractice that has increased in recent times. "I have a solid publisher behind me (the Gruppo Espresso) and for us the lawsuit as an instrument of threat is not a big concern. But for those who do not have protection like us – he explains – the complaints, which also come with circus tricks, are a serious problem: in such a way, the freedom of the journalist is somewhat limited. Compensations are asked for the silliest reasons, with motivations that cannot stand: they are just an attempt to extort money from the newspaper".
According to the editor of the Gazzetta di Mantova, in recent years, complaints have kept increasing, revealing a symptom of dishonesty that has spread among those who can afford to pay lawyers.
Also, today requests are raining in for the removal of older news articles from the internet archive: "It is a right that people involved in past events wish to assert the right to forget – Mr Boldrini says – but for me it is a daily hassle, since I receive at least a request a day, and all must be evaluated on a case by case basis, along with our lawyer".
The lawsuits are a concern, and Mr Boldrini – who has never been convicted of defamation in 25 years of work – knows it well enough: the former public prosecutor of Ferrara who was responsible for the first stage of the investigation into the death of the young Federico Aldrovandi, has asked a compensation of one and a half million euros for the articles written by La Nuova Ferrara on the matter, when Boldrini was editor of the newspaper.
But the arrival of spurious lawsuits also causes a great waste of time: "I now do not know whether I'm a journalist or my lawyer's assistant. And this for alleged defamations that are hard to find even with a flashlight. The complaint that I have in my hands right now – Mr Boldrini explains – concerns a legal matter on a case of harassment within a private company. There was a plea bargain, we wrote about it, and the people involved are asking us for compensation because they are feel defamed: its absurd. Some kind of upstream filter would be needed, so as to eliminate immediately clearly unfounded complaints, otherwise our work and that of the courts will be ever more clogged."
DF

I contenuti di questo sito, tranne ove espressamente indicato, sono distribuiti con Licenza
Creative Commons Attribuzione 3.0