Casal di Principe. Reporter criticizes the commissioner. Sued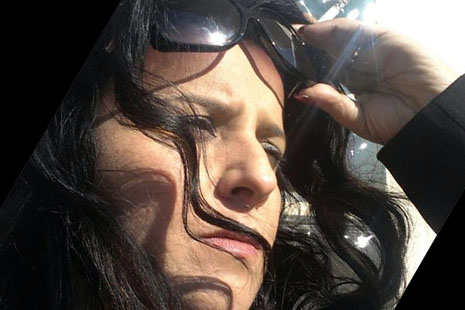 Ms Marilena Natale criticized a legal consultancy that cost €60'000 in the town whose City Council has dissolved for mafia, and which suffers from thirst due to the closure of the artesian wells
Ms Marilena Natale, reporter for the Gazzetta di Caserta and +N, a local all-news television channel, was sued. She had in the past already been the victim of other complaints and assaults. To denounce the journalist was Ms Silvana Riccio, the Prefectural Commissioner who administers the City of Casal di Principe, fired due to Camorra infiltrations. The Commissioner Riccio feels defamed by a series of articles written by the reporter in which the decision to spend €60'000 for legal advice is criticized, while the citizens suffer thirst due to the closure of numerous wells due to groundwater pollution.
In an article in the Gazzetta di Caserta from October 2013, by the heading "People without water, the commissioner churns out assignments", Ms Natale had criticized the Commissioner's decision to appoint, by simple resolution, an assignment worth €60'000 to the lawyer Mr Raffaele Marciano, "while the bulldozers were digging to look for the poisons in Casal di Principe, and the citizens were deprived of the use of water."
In the article, the reporter wonders whether that public money spent for legal advice had any use, and remembers that in September 2013, the prefect, took a similar course of action under the Martinelli administration of the City Council (in office until 2011), due to the presence of toxic substances into groundwater aquifers, and banned the public's use of the artesian wells in the municipal area. Those wells supply many homes of the township that are not connected to the general water supply.
"In a town under duress, where – as Ms Natale explains – 40% of the population has no water, where 70 % of the population is unemployed, he spent 60 thousand euros for a legal consultation. I do not want to be repetitive, but also restoring the rule of law has become a paradox. The question is thus only natural: what is so urgent at such a sensitive time, just a few months away from the end of the commissioner's management, to be able to justify such an expense?"
The prefectural commissioner did not like the article and decided to sue the reporter. On May, 5th, Ms Marilena Natale has received from the Mobile Police Unit of Casal di Principe, a notification by which she is asked to select her domicile. "A lawsuit by representatives of the State – says Ms Natale to Ossigeno – is much more harmful than a lawsuit by the Camorra. Moreover the prefects has filed a complaint just against me and not the newspaper, being careful not to antagonize the press." The journalist deduced this from the fact that her notification was sent by the Tribunal of Naples and not that of Salerno, home of the newspaper.
AFI

I contenuti di questo sito, tranne ove espressamente indicato, sono distribuiti con Licenza
Creative Commons Attribuzione 3.0