Caserta. Mayor of S. Nicola La Strada announces complaints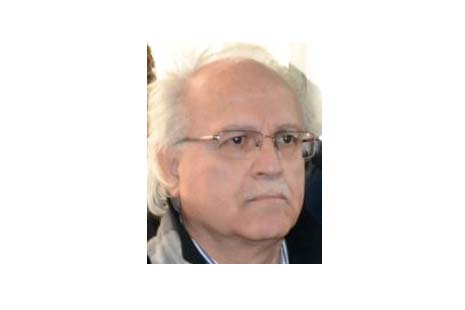 Mr Pasquale Delli Paoli was not pleased with the local press, which recounted a meeting between him and Mr Angelo Grillo, a businessman accused of corruption
The mayor of the city of San Nicola La Strada, Mr Pasquale Delli Paoli, has mandated his lawyer to sue several newspapers and magazines in the province of Caserta, including La Gazzetta di Caserta, Noi Caserta and Casertace, for some articles published on April, 9th. The mayor did not like the closeness of his name to an investigation by the Anti-Mafia District Directorate on the illegal business practices of an entrepreneur. As the mayor himself told Ossigeno: "I have to defend my good name. As stated by the Court of Cassation, the improper closeness of publication of a photo, in this case a picture of me, and a title may be matter of complaint."
Mr Delli Paoli was not satisfied by the space that the newspapers had given, two days later, to a statement in which he clarified his lack of involvement into the investigation by the Anti-Mafia District Directorate, which exposed the illegal activities of the entrepreneur Mr Angelo Grillo in a case of waste collection.
In the account given by the newspapers, there is a dinner that Mr Grillo would have offered Delli Paoli, to probe his willingness to favour him in the procurement of public tenders in the town of Caserta. From the interceptions of phone conversations obtained by the Anti-Mafia police and reported by the newspapers, it appears that the dinner did not bring the entrepreneur the results he desired, since he commented the meeting as "a waste of time". For embellishment purposes of the article, the newspapers have placed pictures of the mayor of San Nicola La Strada.
THE REACTION – As Mr Delli Paoli announced through a widely distributed press release: "with reference to the news published in the printed press and online, in which both my name and picture appear immediately connected to an investigation on criminal cases against several people, including the entrepreneur Mr Angelo Grillo, it should be noted that my person appeared in the investigation because I was "intercepted" at a meeting I had with Mr Grillo, but from which the inquiring prosecution did not find any motivation for pressing charges against me."
Through the press release, the mayor has invited the newspapers to emphasize his "total alienation from the facts", and to avoid associating his name and picture to articles containing words such as "camorra, sex and public tenders". He also made clear that he was ready to sue the newspapers.
THE INQUIRY – From what emerges from the Anti-mafia police's investigation, Mr Grillo maintained relations with officials and a councillor of the City of Santa Maria a Vico, rewarding them with favours (including the payment of an escort). The investigation led, on April 9th, to precautionary custody proceedings for nine people because of crimes ranging from corruption, to abuse of office, encompassing exploitation of prostitution, and aggravated by a mafia-like method and attitude. Mr Grillo, already in jail since November because of another investigation, is accused in this case of corruption, bid rigging, and fraud: for the investigators, he would be the promoter of an actual "system" for the unlawful procurement of works and public tenders worth millions.
AF

I contenuti di questo sito, tranne ove espressamente indicato, sono distribuiti con Licenza
Creative Commons Attribuzione 3.0