Threats to Saviano and Capacchione. De Raho testifies at trial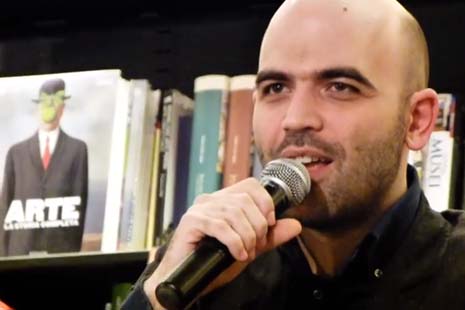 The magistrate said that the period of terror and massacres of the Casalesi clan had started after the intimidations at the "Spartacus" trial
The prosecutor of Reggio Calabria Mr Federico Cafiero de Raho testified on May 5th in Naples at the trial on the threats sent by the camorra bosses Antonio Iovine and Francesco Bidognetti to the writer Roberto Saviano and the journalist Rosaria Capacchione.
The threats were recorded in the request for the transfer of the "Spartacus" proceedings in 2008, and read in court by the bosses' lawyer, Mr Michele Santonastaso.
De Raho (who in the first instance of that trial represented the prosecution) pointed out that the reading of the text was interpreted by him and the other judges of the Anti-Mafia District Directorate as the starting signal for a new strategy of intimidation by the Camorra. Indeed, that letter was followed by a period of terror and massacres by the Casalesi clan throughout the province of Caserta. Among the slain lie private entrepreneurs who had rebelled against the racket, families of collaborators of justice, and African immigrants.
As Saviano recalled in an interview for the newspaper Il Mattino of Naples, the magistrate also noted that "at the 52 hearings of the Spartacus trial, I was among the few journalists present. It was that personal need to be present, take notes, and record everything to then be able to tell it that gave birth to Gomorrah."
The trial for the threats to Mr Saviano and Ms Capacchione will resume on May 19th with the testimony of the former head of the Mobile Police Unit of Naples, Mr Vittorio Pisani, and of the former editor of Il Mattino, Mr Virman Cusenza.
MF

I contenuti di questo sito, tranne ove espressamente indicato, sono distribuiti con Licenza
Creative Commons Attribuzione 3.0