Udine. Councillor's emails are stolen. The newspaper that writes about it is sued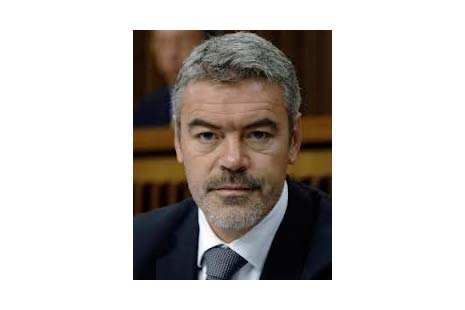 The messages have been distributed via anonymous letters. The daily Il Messaggero Veneto has published news describing contents viable of accounting investigations
An anonymous parcel has been received in recent days by different recipients: the letters held information on the councillor Mr Paolo Panontin and his activities relative to his relationships between the Region and the city council of Azzano Decimo (in the province of Pordenone), for what concerned the dispute between the City and the company Holzform following warnings for some spills into a stream, and hundreds of e-mails by the same councillor. The information was held in a booklet and a CD-ROM. The councillor reacted by announcing a lawsuit against the newspaper that published the news, that are, according to him, describing a content that would be viable of an accounting inquiry.
The news was given by the daily Il Messaggero Veneto, from the region around Udine. The newspaper wrote that "one of the recipients of the anonymous parcel has decided to submit a complaint to the Carabinieri, since the contents of some emails by Mr Panontin that mention him constitute solid ground for launching an investigation by the law enforcement agencies". The newspaper also stated that the emails "may indeed cause some problems to the politician. Starting from a series of messages sent in October of last year from Panontin to his personal secretary at the Region, who was responsible for the booking of air tickets and the accommodation of Mr Panontin and his wife in a luxury hotel in Istanbul from the 1st to the 4th of November 2013".
Not only that: "the same secretary appears either as the sender or the recipient of certain emails, which were sent from the personal email address of the councillor – in some cases allegedly by employees of his law firm – which are therefore not pertinent to the administrative duties of Mr Panontin, but rather to the completion of documents that are relevant to his professional career." These details were not appreciated by the deputy of the regional council, chaired by Ms Debora Serracchiani: Mr Panontin has indeed announced a lawsuit against the newspaper from Udine.
The news was announced by the editor of the Messaggero Veneto, Mr Omar Monestier, who said: "I have done my duty. And I reported the news. Thus incurring into the wrath of the councillor and the regional administration. It is not my place to judge. What I thought to be an argument for the public interest, I wrote about it. If the Court of Auditors or the prosecutor do intend to act does not depends from me. And whether there have been illicit offenses or profits, it is not for me to say. I do not press charges, for it is not my job. But lets not worry, since the councillor has said that he will file a complaint to the Public Prosecutor against us all. Therefore the prosecutor will receive the news of the crime and decide, if it so desires, to investigate me, since I was the one to publish the news, and then, if it deems it appropriate, to assess whether within that correspondence there are interesting details, which may be pursued by criminal law. I discovered that a councillor's emails had been stolen, and I wrote about it. One of the people who received the copies, filed a ​​complaint to the police, and I wrote about it too. The assessment of what is written in the complaint is a responsibility of the investigators first, and then of the prosecutor. It is not a matter between the councillor and me. This is news, plain and simple."
TB

I contenuti di questo sito, tranne ove espressamente indicato, sono distribuiti con Licenza
Creative Commons Attribuzione 3.0