Biella. Inquisitive reporter searched in Court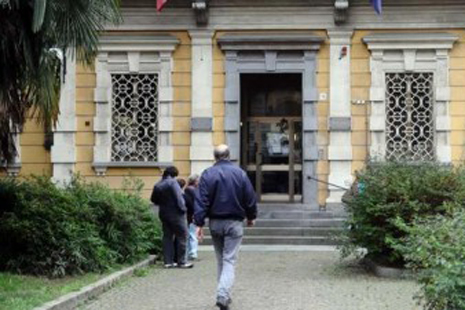 Blocked by an agent who was looking for a recorder. Ms Elena Giacchero revealed a traffic of mozzarellas in the Palace of Justice and malpractices in the offices
Upon leaving the Palace of Justice in Biella, the journalist Ms Elena Giacchero, a judicial reporter for the online newspaper Newsbiella.it, was blocked by an agent who brought her in a small glass room and searched her to verify if she had a tape recorder hidden in her purse or in the pockets of her jacket. The journalist had no recorder. It happened on May 21st. Various people, including the journalist Mr Riccardo Alberto of the biweekly Il Biellese, witnessed the incident. The story was reported by Newsbiella.it.
The reporter told Ossigeno that she could not explain the reason behind the search, since many reporters come and go from the Court equipped with phones and laptops that can record and film, and yet have never been searched. It probably was an act of intimidation, since Elena Giacchero is a curious journalist, who does not just follow the public hearings, but observes everything that happens in the Halls of Justice, and writes articles that anger the people who work in those offices.
Giacchero has published articles on the malfunctioning of the judicial system, the inefficiency of some offices, the disappearance of files, on strange requirements. She revealed that an employee of the court, during office hours, sold mozzarellas to his colleagues, having them arrive from the South and stocking them in the building's basement amongst the archived files. This is the article that made the loudest headlines.
Last March, she had already suffered a clear gesture of intolerance. "One day – Ms Giacchero recounted- a clerk stopped me and ordered me to exhibit my press card, and since I'm a 'publicist' journalist I was told to leave and to stop coming to the Court. To remove that absurd ban, I had to ask for the intervention of the President of the Order of Journalists of Turin."
ADN/ASP

I contenuti di questo sito, tranne ove espressamente indicato, sono distribuiti con Licenza
Creative Commons Attribuzione 3.0