Mose. Gianni Letta, Ghedini and Brunetta sue newspapers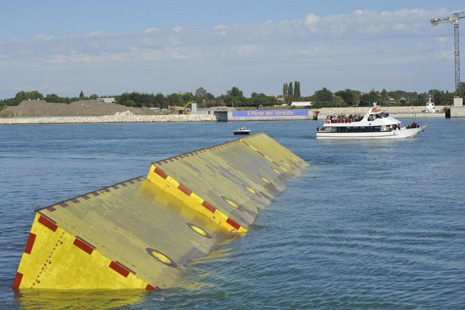 They declare themselves alien to the bribes, disputing the statements madeby some entrepreneurs to the prosecutor and reported by the press. Il Fatto, Repubblica, and Il Gazzettino all fall under scrutiny
The Forza Italia senator MrNiccolòGhedini, the chairman of the Party Group of Deputies Mr Renato Brunetta and Mr Gianni Letta, former undersecretary to the Prime Minister in the Berlusconi government, announced lawsuits against those newspapers that have alleged their involvement in the judicial case of bribes paid by private companies engaged in the construction of the MOSE system of dams for the protection of Venice. Their names as potential recipients of bribes have emerged from the interrogation by the judiciary of different entrepreneurs. The three politicians say they are alien to the facts and have instructed their lawyers to pursue a legal recourse.
According to their statements and to the news released by agencies, Ghedini, Letta and Brunetta seem to refer to articles in from the dailiesIl FattoQuotidiano, La Repubblica,and Il Gazzettino di Venezia. Mr Ghedini was explicit: "On the daily newspaper La Repubblica news have been portrayed, even within quotes, that has been completely made up" he said, and calling "smear the presentation contained in an article on Il Fatto."He later announced the lawsuit also against Il Gazzettino.
Letta and Brunettahave been less specific. The latter spoke of "seriously defamatory news,which is also completely baseless, and which has appeared on several national and local newspapers", without specifying the names of the papers.Even the lawyer Mr Franco Coppi, who has been given the mandateby Letta, has referred to" news divulged through the press and relative comments".
DF

I contenuti di questo sito, tranne ove espressamente indicato, sono distribuiti con Licenza
Creative Commons Attribuzione 3.0