New threats against Giovanni Tizian during the Femia trial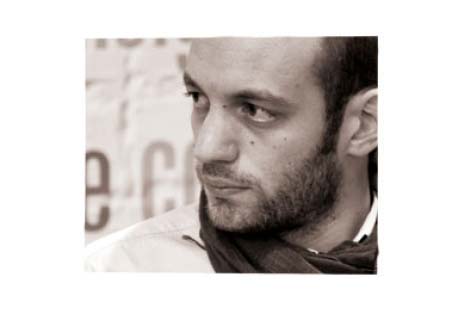 The accused, Mr Nicola Femia, was blocked by the court while inveighing against the journalist, who sued him
During the hearing of the Black Monkey trial, which was held on May 16th at the Court of Bologna, the defendant Mr Nicola Femia, accused of criminal association with the mafia and in pre-trial detention for the past 14 months, has shouted threatening statements against the journalist Mr Giovanni Tizian, accusing him of being the cause of his troubles. "I was given prison custody because of a journalist: there is no complaint, there is no trace of indictment …". The judge silenced him, preventing him from going on.
Mr Femia has been granted permission to make a voluntary statement over the microphone and said: "If I have committed a crime, it is fair that I pay. Who errs must pay. Is Femia wrong? Then Femia must pay. Is the journalist wrong? Then the journalist must pay." Although he did not mention Giovanni Tizian explicitly, the reference to the journalist was obvious, since the reporter has been living since December 2011 under police protection because of an alarm triggered by the interception of a telephone conversation between Femia and an entrepreneur.
Femia had already launched invectives against the journalist during previous hearings behind closed doors. The scope of the last intimidation is considered more severe precisely because the hearing was public. At the trial, among others, students and volunteers from the association Libera, led by Don Luigi Ciotti, were attending.
Mr Tizian works today for L'Espresso and La Repubblica. In 2010 and 2012, some of his articles in the Gazzetta di Modena turned on the spotlight on the penetration of the Mafia in the Emilia Romagna region, and pointed to the involvement of Mr Nicola Femia in a matter of video poker. Those articles thwarted the plans of the racket. On December 22nd, 2011 a wiretap between Femia and the entrepreneur Mr Guido Torello triggered the alarm, and a police protection for the reporter was organized: in the course of that call, Mr Torello, referring to Tizian, said: "either he gives up or I'll shoot him in the mouth".
At the Black Monkey trial, there are 26 standing accused, including Nicola Femia and twelve others for criminal mafia conspiracy (Art. 416 bis of the Penal Code), and others for offenses aggravated by mafia methods.
To Giovanni Tizian and his family goes the deepest solidarity and affection and the full and unconditional support of Ossigeno per L'Informazione.
LDP

I contenuti di questo sito, tranne ove espressamente indicato, sono distribuiti con Licenza
Creative Commons Attribuzione 3.0