New threats and insults against Giuliana Sgrena on Facebook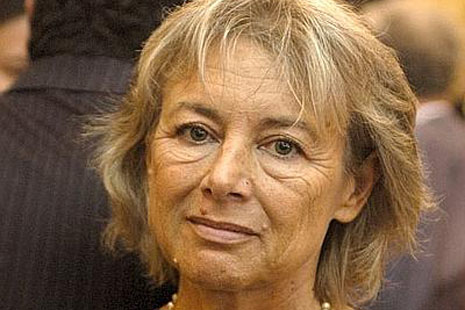 "Watch your back", "murderer". Against the journalist who is a candidate with the list L'Altra Europa, have come attacks for the death of Calipari and an article relative to the issue of the Marò
After two years from the threats she received following an article on the two marò arrested in India, the journalist of the daily Il Manifesto Ms Giuliana Sgrena has suffered intimidations and insults expressed in comments posted on her public Facebook profile. Sgrena is a candidate in the European elections of May 25th, with the list L'Altra Europa con Tsipras. The new heavy invective refers to, like before, to the kidnapping she suffered in Iraq, the death of the intelligence agent Nicola Calipari (killed during her release operation) and her article on the marò.
"They tell me that I should die, hang myself, look over my shoulders. They continually refer to my work as a journalist in Iraq, and accuse me of having caused the death of Calipari. Those who write these comments – the journalist tells Ossigeno – are often people who belong to far-right movements such as Forza Nuova."
Two years ago Ms Sgrena denounced the threats. Now she intends to file a new complaint because, in addition to the threats, she says, there have been "small manifestations of neo-fascists" that challenged her election campaign. On Facebook, they write: "If you will have a rally near Riccione, let us know that we'll prepare for you a nice surprise". In another comment, there was the photo of a gun. "Watch your back", "damned murdered", "they should have let you rot under 300 meters of earth", "bury yourself", "mummy", "parasite", "ungrateful to the fatherland" are other insults received by the journalist. Solidarity with Ms Sgrena was expressed in an opinion column signed by the collective of Il Manifesto. Ossigeno also expresses solidarity with Giuliana Sgrena, stressing that freedom of expression is a universal value which must be respected by all.
DF

I contenuti di questo sito, tranne ove espressamente indicato, sono distribuiti con Licenza
Creative Commons Attribuzione 3.0