Prato. Councillor announces lawsuit during election campaign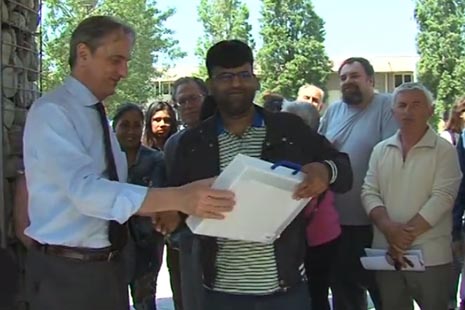 Stella Spinelli stated that despite a ceremony organized by the City council, 22 families did not have access to public housing
The former councillor for Social Policies of the City Council of the town of Prato, Mr Dante Mondanelli on May 21st (when he was still councillor) threatened on Facebook to sue the journalist Ms Stella Spinelli, contributor to the online site Pratosfera, which reported that twenty-two families are not eligible for public housing because they lack some of the documents needed to activate the utilities, and which must be produced by the city council, (here's the article).
"We wonder whether the delivery of our homes has been made ​​in haste, in a ruch, and in full pomp, only because of the ensuing election campaign", the article reported from one of the people to which the public accommodation was assigned.
There have been the elections in Prato, where the city government has swopped colours (the centre-left having won) .
THE THREAT – The former councillor had at first denied the article by Ms Spinelli with an official note and then, in a post on Facebook, threatened lawsuits: "I want to see clearly as to why the lady has behaved so, and whether, by giving mandate to my legal representatives, how and why this magazine has covered the topic" Mr Mondanelli wrote.
"There was nothing libellous. I just reported the facts confirmed and then taken on also by other local newspapers", Ms Spinelli told Ossigeno. Mr Alessandro Pattume, founder of Pratosfera, says that "these have been pretty tense days because of this attack; but we are calm because we have written the truth."
GA

I contenuti di questo sito, tranne ove espressamente indicato, sono distribuiti con Licenza
Creative Commons Attribuzione 3.0