Rostagno murder: two Mafiosi sentenced to life imprisonment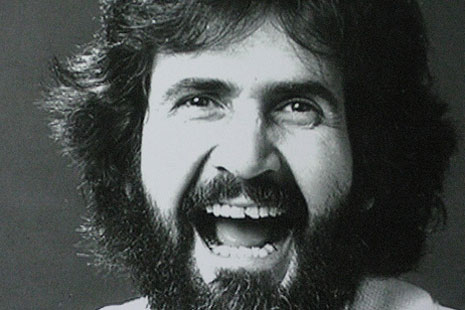 The judgment in Trapani after 77 hearings. The journalist was killed on September 26th, 1988 by Vito Mazzara, following the orders of Vincenzo Virga. The shadow of Messina Denaro
from www.liberainformazione.org – by Rino Giacalone – Vito Mazzara killed under orders of Vincenzo Virga the journalist Mauro Rostagno. It was September 26th, 1988. The judgment of sentencing him to life imprisonment arrived at a very late hour this evening after more than 48 hours of deliberation. The Mafia, which managed since 1988 to avoid the onslaught by prosecutors and investigators, was able to do so until 2008 when the investigations resumed following a ballistic comparison that nobody had yet thought of.
When in 2008 the investigation was taken up by the Mobile Police Squad of Trapani, it was an old-school police inspector that noticed that a ballistic comparison was never made. The investigator Mr Leonardo Ferlito managed therefore to assist his boss, Mr Giuseppe Linares. The ballistics comparison brought to trial Vito Mazzara. Overcharged bullets and streaks on the cartridges resulted identical to the findings from other crime scenes for which Mazzara has been found guilty and sentenced to life imprisonment.
Vincenzo Virga, on the other hand, stands accused of having been the crime's instigator. Those who have repented have told that he was the instigator because he had to submit to another order of death against Rostagno that arrived from Don Ciccio Messina Denaro. And on the Rostagno crime scene, where amongst those shooting there was not only Mazzara, there was also the figure of Matteo Messina Denaro, who is currently a fugitive, and who was an inseparable buddy of Mr Mazzara.
Nonetheless, the life sentence was sanctioned by the DNA. The genetic trace of the accused Vito Mazzara was found on the remains of the abandoned rifle found on the ground on the night of the murder. An assignment carried out by the experts Mr Carra, De Simone and Presciuttini, that have withstood the pressures of the consultants of the accused mobsters, as well as the former commanders of the RIS unit of Parma, Mr Garofalo and Mr Capra.

I contenuti di questo sito, tranne ove espressamente indicato, sono distribuiti con Licenza
Creative Commons Attribuzione 3.0