Ukraine. Andrea Rocchelli is the 27th Italian reporter killed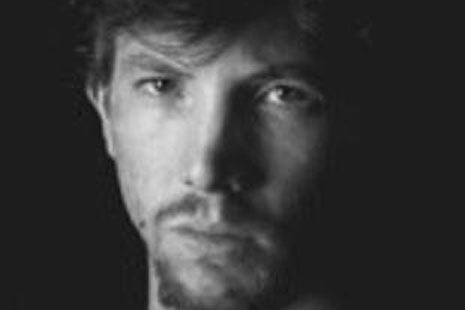 He was 30 years old, and he was from Pavia. His story. The sympathy of his friends, of the authorities and of Ossigeno. The list of the victims. How many journalists have been killed worldwide in 2014?
Andrea Rocchelli, also known as Andy, 30 years old, photojournalist, was killed along with his interpreter, Andrey Mironov (journalist and political activist), in Slaviansk, north of Donetsk, in Ukraine, on  May 24th. He is the sixteenth Italian information operator to lose his life abroad during the course of his work. The last had been in 2011: Mr Vittorio Arrigoni. The name of Andrea Rocchelli lengthens the list of Italian journalists killed, eleven of whom were killed in Italy between 1960 and 1993 (read their names; learn more).
So far this year, according to statistics from Reporters Without Borders, in the world 19 journalists have been killed along with four assistant operators and over eleven bloggers and citizen journalists. On February 19th, the journalist Vyacheslav Veremyi from Vesti had been killed in Ukraine. The list must today also include the journalist Meftah Bouzid, editor of the weekly Burniq, and murdered in Benghazi, Libya on May 26th.
The Italian photo reporter and the Russian journalist were hit by a hail of mortar. They met their death the day before the presidential elections in Ukraine, in an area controlled by the pro-Russia fighters and surrounded by the Ukrainian army. The French journalist, William Roguelon, who was injured in the same circumstances, said that the fatal shots were fired by Ukrainian soldiers.
WHO WAS HE – Mr Rocchelli had been in the country for several weeks. He was a member of the collective Cesura, of which he was one of the founders. A native of Pavia, after a master's degree from the Politecnico of Milan he began working for the known press agency Grazia Neri. He travelled extensively in Africa and Eastern Europe, collaborating with Italian and international magazines such as Newsweek, Le Monde, The Wall Street Journal, Novaya Gazeta. "Andy is a model of integrity, honesty and constant dedication. We love him like a brother. Everything he did was an injection of pure determination. Andy was the most brave and courageous of us", Cesura remembers through the website.
REACTIONS – The President of the Republic Mr Giorgio Napolitano said in a statement that "the killing of an information worker while carrying out his job, reminds everyone of the tragedy that has bloodied a country close to us even in these days so important for the whole of Europe."
MF

I contenuti di questo sito, tranne ove espressamente indicato, sono distribuiti con Licenza
Creative Commons Attribuzione 3.0